Charlotte DWI and Criminal Defense Attorney J. Bradley Smith of Arnold & Smith, PLLC answers the question "Can the police search my car without a warrant?"
Carrie Underwood tried to warn us ten years ago of the damage she can inflict on a vehicle.  In her 2005 hit song, "Before He Cheats," Underwood sings of taking a Louisville slugger to a cheating boyfriend's truck headlights.  That Louisville slugger would have come in handy on July 11th, albeit under very different circumstances.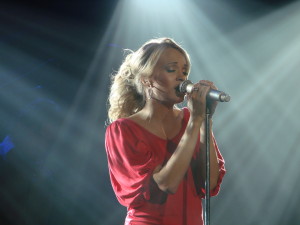 The country music star tweeted that her dogs had somehow managed to lock themselves in her vehicle, along with her four-month-old son, Isaiah.  With the help of her brother-in-law, Underwood broke a window to free her son and dogs.  Thankfully, Underwood's frightening moment had a happy ending.
Now, as a result of a freak accident, Underwood is raising nationwide awareness of the dangers of leaving children and pets in unattended vehicles; her tweets about the ordeal were disseminated to her 4.6 million followers.
In a similar story out of England last week, five-year-old Zavi Ahmed helped save a baby girl who was locked in her grandparents' car at a grocery store.  Police had smashed the rear window of the vehicle, but they couldn't fit inside to open a door or grab the keys.  Wearing a Batman costume, young Zavi heroically crawled through the smashed window and freed the little girl.
As July brings scorching heat across the state, remember never to leave children or pets in an unattended vehicle.  Children are at greater risk for heatstroke because their bodies warm at a rate three to five times faster than adults.  Leaving a child in an unattended vehicle may also result in criminal charges to the responsible adult.  Just last year, two Iredell County parents were charged with involuntary manslaughter and felony child abuse after their four-week-old child died as a result of being left in a hot car for two hours.
Do not be afraid to act if you walk by a car on a warm day and see that a child left alone in a vehicle appears to be in distress.  First, call 911 and make law enforcement aware of the situation.  If you believe waiting for the police to arrive will endanger the life of the child, take necessary action to free the child.  Good Samaritan Laws in North Carolina provide immunity from liability for those individuals who voluntarily act to render first aid in an emergency situation.
Freeing pets from unattended vehicles requires a slightly different process.  Under North Carolina law, your first step should be to call 911, animal control, or the fire department.  After making that call, make a reasonable effort to locate the owner of the vehicle.  For example, if you are in a Wal-Mart parking lot, go into Wal-Mart and have an employee make an announcement over the intercom.  Once you have made a reasonable effort to locate the owner of the vehicle, wait for the law enforcement officer, animal control officer, or firefighter to arrive.  Only they may enter the vehicle once it is determined that the animal is in distress.
If you or someone you know has been charged with a crime and is in need of the services of an experienced criminal defense attorney, please give me a call to set up an appointment today. Arnold & Smith, PLLC is a Charlotte based criminal defense, traffic violation defense and civil litigation law firm servicing Charlotte and the surrounding area. If you or someone you know need legal assistance, please contact Arnold & Smith, PLLC today at (704) 370-2828   or find additional resources here.
About the Author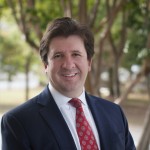 Brad Smith is a Managing Member of Arnold & Smith, PLLC, where he focuses on the areas of criminal defense, DUI / DWI defense and traffic defense.
Mr. Smith was born and raised in Charlotte. He began his legal career as an Assistant District Attorney before entering private practice in 2006.
In his free time, Mr. Smith enjoys traveling, boating, golf, hiking and spending time with his wife and three children.
Sources:
http://www.wsoctv.com/news/news/local/police-charge-parents-after-death-4-week-old-left-/ngtkH/
http://www.people.com/article/carrie-underwood-breaks-into-car
https://www.yahoo.com/parenting/5-year-old-dressed-as-batman-saves-toddler-trapped-124338929642.html
http://www.shelbystar.com/article/20150518/News/305188773
http://www.ncleg.net/EnactedLegislation/Statutes/HTML/BySection/Chapter_14/GS_14-363.3.html
http://www.ncleg.net/EnactedLegislation/Statutes/HTML/BySection/Chapter_90/GS_90-21.14.html
http://newsok.com/child-safety-organization-praises-carrie-underwood-for-breaking-window-to-get-son-dogs-out-of-locked-car/article/5433671
Image Credit:
Carrie Underwood performing at the World Arena in Colorado Springs, Colorado – Author the_diet_starts_mond ay from Colorado
https://upload.wikimedia.org/wikipedia/commons/4/46/CarrieUnderwoodAtTheWorldArena.jpg 
See Our Related Video from our YouTube channel:
https://www.youtube.com/user/ArnoldSmithPLLC?feature=watch
See Our Related Blog Posts: