J. Bradley Smith of Arnold & Smith, PLLC answers the question "Should I ever plead guilty to a charge?"
The passage of the Controlled Substances Act by the United States Congress in 1970 represented perhaps the largest single legislative effort to address societal problems by use of the criminal law.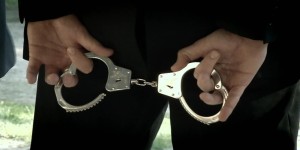 The arc of the Controlled Substances Act—a response to the societal unrest of the late 1960s and the dark side of the hippy era laid bare by the Manson family murders and other gruesome drug-fueled acts—has seen states enact their own Controlled Substances Act analogues, strengthening drug laws and enhancements of drug-related criminal sentences throughout the 1980s and 1990s, followed by a kind of about-face in recent years as state and federal officials face an ever-expanding non-violent prison population at the same time they confront ever-deepening budget woes.
Whether the Controlled Substances Act was a good idea and whether it has served a useful purpose is not the inquiry of this post. Instead, the Act is a useful and prominent example of a larger phenomenon—the use of the criminal law to address societal problems.
When does the criminalization of behavior in order to address societal problems go too far?
Writing in the Boston Herald, Heritage Foundation legal scholar Jordan Richardson defines "over-criminalization" as the "overuse or misuse of criminal law to address societal problems." Richardson writes that over-criminalization manifests in a variety of ways, from "overly broad definitions of criminal acts… [to] excessively harsh sentencing and criminal sanctions for simple mistakes or accidents."
Richardson cites some extreme examples in his essay, including the case of Steven Pruner, who was sentenced in 2011 to serve forty-five days in jail for selling hot dogs from a food cart without a license near Duke University in Durham, North Carolina. Three Florida fishermen, Richardson notes, were sentenced to serve more than six years in prison after they imported lobsters in plastic sheeting, as opposed to paper, as regulations required.
All too often, Richardson writes, laws that We the People designed for our own benefit and protection ensnare… us! Take for instance local ordinances regarding the handling of foodstuffs and appropriate facilities for storing, handling and serving food. These ordinances were designed to ensure the safety and suitability of food items served in restaurants. In Fort Lauderdale, Florida, however, these regulations were used by officials to threaten 90-year-old charity worker Arnold Abbot with arrest and a $500 fine after he was found feeding homeless people in a city park. After Abbott's case was publicized, local officials backed down, and Abbott was permitted to continue his charitable works.
In New Jersey, meanwhile, a single mother from Pennsylvania named Shaneen Allen faced a mandatory three-year prison sentence after she was found to possess a handgun in her car. Allen had registered the handgun in Pennsylvania, and it was legal for her to carry it there. It was not legal for Allen to carry her gun in New Jersey. Allen did not know that. Only a pardon from Gov. Chris Christie saved her from prison.
At a time when Americans are exploring the dynamics of the relationship between citizens and law-enforcement officers, perhaps we should also examine why we have forced law-enforcement officers into so many areas of our personal lives and the personal lives of our fellow citizens through our criminal laws.
If you or someone you know has been charged with a crime and is in need of the services of an experienced criminal defense attorney, please give me a call to set up an appointment today. Arnold & Smith, PLLC is a Charlotte based criminal defense, traffic violation defense and civil litigation law firm servicing Charlotte and the surrounding area. If you or someone you know need legal assistance, please contact Arnold & Smith, PLLC today at (704) 370-2828   or find additional resources here.
About the Author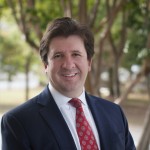 Brad Smith is a Managing Member of Arnold & Smith, PLLC, where he focuses on the areas of criminal defense, DUI / DWI defense and traffic defense.
Mr. Smith was born and raised in Charlotte. He began his legal career as an Assistant District Attorney before entering private practice in 2006.
In his free time, Mr. Smith enjoys traveling, boating, golf, hiking and spending time with his wife and three children.
Sources:
http://www.bostonherald.com/news_opinion/opinion/op_ed/2015/06/jordan_richardson_too_many_ordinary_people_caught_in_web_of
http://dailysignal.com/2014/05/23/jail-sentence-selling-hot-dogs/
Image Credit:
"Želízka pro jednu z hráček" by Janakovaz – Own work. Licensed under CC BY-SA 3.0 via Wikimedia Commons – http://commons.wikimedia.org/wiki/File:%C5%BDel%C3%ADzka_pro_jednu_z_hr%C3%A1%C4%8Dek.tif#/media/File:%C5%BDel%C3%ADzka_pro_jednu_z_hr%C3%A1%C4%8Dek.tif
See Our Related Video from our YouTube channel:
https://www.youtube.com/user/ArnoldSmithPLLC?feature=watch
See Our Related Blog Posts: