Charlotte Criminal Lawyer Brad Smith answers the question: "How is getting charged with a crime on a college campus different from being charged off campus?"
Almost everyone these days shares passwords for one streaming service or another. It could be HBO, Netflix, Hulu, possibly Spotify. A friend or family member likely paid and let you use their password to gain access. Despite the ubiquity of this behavior, a recent federal court decision might give users sharing passwords cause for concern.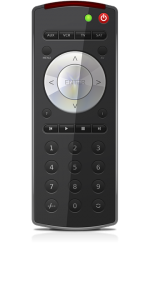 The case that has some people talking comes out of the Ninth Circuit Court of Appeals. Just last week, a panel of judges held 2-1 that a person's use of a former coworker's login information (with permission) to gain access to computer data controlled by the former employer was a federal crime. Specifically, the Ninth Circuit said that this was a violation of the Computer Fraud and Abuse Act, a law that was originally intended to prevent online fraud.
The judge who wrote the majority opinion in this case appeared to acknowledge the potentially troubling implications of the decision. Judge McKeown said that the ruling could be used to turn benign password sharing among friends and family into a crime. Despite being aware of the potential consequences of the ruling, the court still voted in favor of deeming the defendant's conduct a violation of the CFAA. The majority said that going forward other courts should be careful to pay particular attention to the facts of each case and that if innocent sharing is taking place, such as with Netflix or HBO, then the courts would be empowered to ignore the applicability of the latest ruling.
The one dissenting judge expressed concern with the resolution, saying that there is no obvious way to distinguish what the majority refers to as "innocent" sharing from the facts that were present in this case. According to the dissenter, the ruling throws open the doors to having millions of Americans charged with a federal crime simply for sharing their passwords with friends or loved ones. In these cases, just like the one before the court, passwords are technically being shared in direct violation of the policies of the system owners.
Technically, the ruling means that anyone living within the Ninth Circuit (and potentially other places, should the logic of the case be applied elsewhere) could be convicted of a federal crime if they share a password with another person. The issue boils down to whether or not the service provider gives authorization to the account owner to share login information. Many services specifically prohibit this kind of behavior, despite knowing that it happens all the time. Interestingly, Netflix has publicly said that account (and thus login) sharing is acceptable, meaning you don't have to worry about being sent to prison for using a shared Netflix account. In the end, legal experts agree there is very little chance of anyone taking action against normal users sharing account information. The government or a company would have to choose to pursue criminal charges, something that would be unlikely and also, very bad for business.
If you or someone you love has been charged with a crime, please contact the experienced criminal defense attorneys at Arnold & Smith, PLLC. Our attorneys stand at the ready to defend you against state or federal charges. Please contact Arnold & Smith, PLLC today at (704) 370-2828   or find additional resources here.
About the Author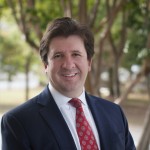 Brad Smith is a Managing Member of Arnold & Smith, PLLC, where he focuses on the areas of criminal defense, DUI / DWI defense and traffic defense.
Mr. Smith was born and raised in Charlotte. He began his legal career as an Assistant District Attorney before entering private practice in 2006.
In his free time, Mr. Smith enjoys traveling, boating, golf, hiking and spending time with his wife and three children.
Sources:
https://www.theguardian.com/tv-and-radio/2016/jul/08/sharing-netflix-spotify-hbo-passwords-federal-crime
Image Credit:
https://pixabay.com/en/remote-control-infrared-device-149842/
See Our Related Video from our YouTube channel:
https://www.youtube.com/user/ArnoldSmithPLLC?feature=watch
See Our Related Blog Posts: