Charlotte Criminal Lawyer Brad Smith answers the question: "Should I talk to the police?"
Back in 2010 a North Carolina man was convicted of a crime and given a suspended sentence. Now, nearly seven years later, his lawyers are preparing to argue their appeal before the U.S. Supreme Court. What did the man do to warrant such a fuss? He signed up for a Facebook account.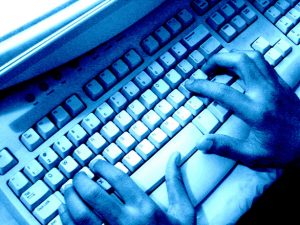 So how, you might be wondering, could it be a crime to register for Facebook? The problems arise if you are on the North Carolina sex offender registry. North Carolina law has been written broadly, more broadly than almost any other state, and says that anyone on the registry is prohibited from engaging with websites open to those under 18. This means that the law excludes use not only of Facebook, but also Twitter, Snapchat and the vast majority of internet social media operations.
The man at issue in this case was convicted back in 2003 of having consensual relations with a 13-year-old when he was 21. He claimed he didn't know the girl's age at the time and that they were dating. He was given a suspended sentence and required to register as a sex offender, something that in North Carolina lasts for 30 years. For more than seven years after his initial conviction he had no trouble with the law, until, that is, he signed up for the Facebook account. Even when police searched his home and computer, they found no evidence that he'd been abusing children or committing any other crimes. The man was placed on probation for committing the felony violation of the sex offender social media ban and given another suspended sentence.
According to prosecutors and defenders of the law, the rule exists to try and stop predators from taking advantage of children online. It also helps to prevent predators from gathering information about potential young targets. Many believe that predators begin grooming children on the internet, making real life assault easier.
Critics of the law, and there are many, say that the restriction is an overbroad attempt to unconstitutionally limit free speech. By trying to prevent one type of harm, the abuse of young children, the law actually punishes the ability of sex offenders to engage in a multitude of free speech, shutting off their access to most popular online forums. Similar laws were initially passed in Indiana and Nebraska, but were struck down as unconstitutional by federal courts. North Carolina's law has been upheld by the state Supreme Court, but must now pass muster with the U.S. Supreme Court.
If North Carolina's law is deemed unconstitutional, many believe the path forward will be to more narrowly tailor the restrictions. For instance, other states have similar laws that restrict access to the internet or social media, but only do so if the offender is on parole or if the person has committed certain kinds of crimes. Other states also limit the time that the restrictions apply, whereas in North Carolina all restrictions apply for the full 30 years a person remains on the state's registry.
If you or someone you know has been charged with a crime, please contact the experienced criminal defense attorneys at Arnold & Smith, PLLC. Our attorneys stand at the ready to defend you against state or federal charges. Please contact Arnold & Smith, PLLC today at (704) 370-2828   or find additional resources here.
About the Author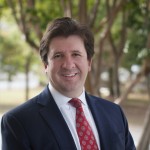 Brad Smith is a Managing Member of Arnold & Smith, PLLC, where he focuses on the areas of criminal defense, DUI / DWI defense and traffic defense.
Mr. Smith was born and raised in Charlotte. He began his legal career as an Assistant District Attorney before entering private practice in 2006.
In his free time, Mr. Smith enjoys traveling, boating, golf, hiking and spending time with his wife and three children.
Sources:
http://www.npr.org/2017/02/26/517086190/north-carolina-law-makes-facebook-a-felony-for-former-sex-offenders
Image Credit:
http://www.freeimages.com/photo/computer-keyboard-1188763
See Our Related Video from our YouTube channel:
https://www.youtube.com/user/ArnoldSmithPLLC?feature=watch
See Our Related Blog Posts: