In the days since Michael Flynn resigned as President Trump's national security adviser, there have been a lot of questions and not many answers. Many still wonder exactly what transpired between Flynn and the Russian ambassador he now admits to having had contact with. Though we still don't know the details of many of those conversations, we can discuss potential criminal aspects of Flynn's resignation, of which there are several.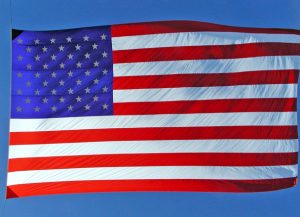 First, let's talk about Flynn. Did he break any laws that could result in criminal action? There are two issues at play here: 1) the Logan Act and 2) potential false statements. First, the Logan Act is a piece of legislation that makes it a crime for a private citizen to communicate with a foreign government without proper authority in an attempt to influence the actions of the foreign government. The law is an oldie, but a goodie, having been signed back in 1799 by then President John Adams. The law resulted from actions by a state legislator who went behind the president's back to try and negotiate a settlement to an undeclared war with France.
Flynn could be guilty of violating the Logan Act if it can be shown he had communication with a foreign government, attempted to influence that government and was a private citizen engaged without authority in a diplomatic discussion. Some experts believe that prosecutors could successfully make a case for a Logan Act violation. Time will tell. If charges are brought, Flynn could face conviction of a felony and up to three years in prison if convicted.
Another issue for Flynn is that federal law prohibits someone from making a false statement if there is an intent to deceive a government agency. Was there a false statement? Seems to be given that Flynn is believed to have failed to tell VP Pence the full scope of his conversations with Russian officials. The critical question will be whether Flynn intended to mislead the government about an important matter. Should he be prosecuted and convicted, he could face up to five years in prison.
Are there any other criminal implications of Flynn's resignation? You better believe it. Though Flynn is the one who resigned, the issue only came to light after several people leaked information to a Washington Post reporter. The Washington Post only published its story after someone revealed information that contained the contents of signals intelligence, in this case, intercepted communications with a foreign government. Leaking such information amounts to an incredibly serious felony. If the leakers were ever prosecuted they could face fines as well as up to 10 years behind bars.
Though it's possible that the leakers could be charged, there has been little interest in pursuing such a case. The reason being that such people are typically seen as whistleblowers, those who reveal information that the law makes it a crime to reveal to show that public officials have misbehaved in some way, and not criminals. Though the actions are technically criminal, in many instances whistleblowers are thanked, not punished.
If you or someone you know has been charged with a crime, please contact the experienced criminal defense attorneys at Arnold & Smith, PLLC. Our attorneys stand at the ready to defend you against state or federal charges. Please contact Arnold & Smith, PLLC today at (704) 370-2828   or find additional resources here.
About the Author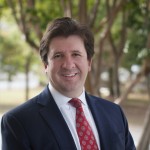 Brad Smith is a Managing Member of Arnold & Smith, PLLC, where he focuses on the areas of criminal defense, DUI / DWI defense and traffic defense.
Mr. Smith was born and raised in Charlotte. He began his legal career as an Assistant District Attorney before entering private practice in 2006.
In his free time, Mr. Smith enjoys traveling, boating, golf, hiking and spending time with his wife and three children.
Sources:
http://www.cnn.com/2017/02/14/opinions/did-flynn-break-law-pate-opinion/
Image Credit:
http://www.freeimages.com/photo/american-flag-1445147
See Our Related Video from our YouTube channel:
https://www.youtube.com/user/ArnoldSmithPLLC?feature=watch
See Our Related Blog Posts: