Charlotte Criminal Lawyer Brad Smith answers the question: "What are the long term effects of being convicted of a crime?"
Millions of voters around the country are busy today making a number of important decisions, the biggest of which is about who will lead our country for the next four years. Though the significance of that question often overshadows other concerns, voters in some states, California chief among them, will also need to consider some important ballot questions that could have an important impact on criminal law for years to come. Let's take a moment to discuss a few of these California proposals and what they might mean for citizens of the state should they become law.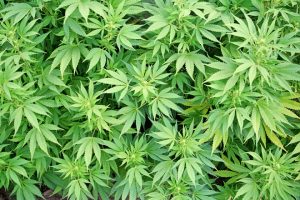 First, let's start by explaining that when it comes to ballot proposals, California is a bit of an oddity. In most states, it's very difficult if not impossible for voters to simply put issues up for broader debate. Instead, the state legislature tackles these kinds of concerns. Not in California, where groups can mobilize and push for their own changes to state law, no legislature or governor needed.
The first proposition at issue on the California ballot that has garnered a lot of attention is known as Prop 62. Prop 62 asks voters to decide whether the death penalty should be abolished in California. Going even further, Prop 62 says that all those who have been convicted and are waiting on death row would have their sentences converted into life without parole. Critics of the death penalty say that the punishment is cruel and unusual and that it has little if any deterrent effect. Poor people and minorities are disproportionately put to death, something else that could give voters cause for concern. Should Prop 62 pass, it would eliminate the largest death row in the nation, currently at 741 people.
The next controversial proposition, Prop 64, would allow for the legal recreational use of marijuana. Advocates of the change say that it's important to legalize the use of marijuana to give the government more control over it. Currently, marijuana use is largely in the shadows. By bringing the industry into the light, the government could regulate the drug's safety and even earn money in taxes, up to an estimated $1 billion a year. Additionally, advocates for legalization argue that the current criminal laws are used to unnecessarily incarcerate thousands of people per year, people who have committed no violent crimes and who are costing citizens a fortune by clogging up the criminal justice system. The latest polls indicate that a majority, 55 percent, say they intend to vote yes.
A final criminal law related proposition, Prop 57, has received far less attention than the others. Though it hasn't gotten as many headlines, it's potentially even more important in terms of its impact on those already in the criminal justice system. Prop 57 would increase the likelihood nonviolent felons would receive parole by giving them more opportunities to earn good behavior credits while behind bars. Prop 57 is also important because it would give judges, not prosecutors the right to decide whether juveniles are tried in adult or juvenile court. This takes away the political incentive many prosecutors have to appear tough on crime and lets judges make decisions based on the facts of the case about whether a young offender deserves to be thrown into the rough and tumble adult criminal justice system.
If you or someone you know has been charged with a crime, please contact the experienced criminal defense attorneys at Arnold & Smith, PLLC. Our attorneys stand at the ready to defend you against state or federal charges. Please contact Arnold & Smith, PLLC today at (704) 370-2828   or find additional resources here.
About the Author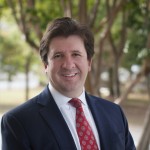 Brad Smith is a Managing Member of Arnold & Smith, PLLC, where he focuses on the areas of criminal defense, DUI / DWI defense and traffic defense.
Mr. Smith was born and raised in Charlotte. He began his legal career as an Assistant District Attorney before entering private practice in 2006.
In his free time, Mr. Smith enjoys traveling, boating, golf, hiking and spending time with his wife and three children.
Sources:
http://www.washingtontimes.com/news/2016/nov/8/california-governors-initiative-would-allow-earlie/
Image Credit:
http://www.freeimages.com/photo/marijuana-1621810
See Our Related Video from our YouTube channel:
https://www.youtube.com/user/ArnoldSmithPLLC?feature=watch
See Our Related Blog Posts: