Charlotte Criminal Lawyer Brad Smith answers the question: "The person that called the police doesn't want to press charges, can I still be prosecuted?"
In a lawsuit for malicious prosecution, a York County jury has awarded a $150,000 verdict to a Rock Hill-area man for the county Sheriff's Office 2012 arrest of the man in a Stand-Your-Ground case in which he argued he should never have been charged.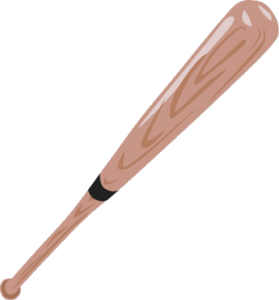 Russell Shane Carter told deputies that a man trespassing on his property by the name of Michael Faile had "blindsided" him with a right hook punch before he hit Faile with a baseball bat.
Faile ended up needing medical treatment, so police recommended that Carter be charged with assault. Seven (7) months later, the charges were dropped. Carter filed his lawsuit about a year later, arguing that under South Carolina's Castle Doctrine—also known as the Stand-Your-Ground law—Carter had been in the right because he was defending himself in his home.
Case background
When the incident occurred, Carter had been working as a maintenance man for several properties in York County, including his own. There had been issues with the well Carter's property shared with others drying up recently.
Carter's lawsuit alleged that around 10:00 that evening, Faile, visiting a neighbor who lives at one of the adjoining properties, began banging on the Carters' door and aggressively asking why the water was out again. Carter alleged that when he took one step onto his porch to keep Faile from entering his home Faile began punching Carter in the face.
North Carolina has a Stand-Your-Ground law similar to that of South Carolina's. It eliminates a person's duty to retreat before using deadly force in self-defense if they are defending against a trespasser to their home, workplace or motor vehicle.
Malicious prosecution law
In order to recover for malicious prosecution in both North and South Carolina, the injured party (plaintiff) must be able to prove to the court that the defendant initiated the earlier proceeding, that he or she did so with malice, and without probable cause, and that the earlier proceeding ended in the plaintiff's favor—in other words, if you are convicted, you cannot then sue for malicious prosecution unless your conviction is overturned on appeal. However, the plaintiff must also be able to show a special amount of damages that resulted from the malicious prosecution that would not have necessarily have resulted in "all similar cases."  Examples of what qualifies as special damages in this context include the person's arrest, property seizure, or some other substantial interference with their personal and property rights.
In some cases where the defendant's actions do not rise to the level of malicious prosecution, North Carolina courts have noted an injured party without proof of special damage can still move for sanctions to be imposed against the opposing party in order to receive monetary damages. This can occur in situations where, for example, a non-government actor filed for a protective order or without a sufficient basis in fact or law, or filed a complaint for an improper purpose, such as to harass or cause unnecessary delay or cost increase in litigation.
Wrongful criminal charges > police mistake + brutality?
While Carter's case obviously met the elements for proving malicious prosecution given the state's Stand-Your-Ground law, the jury's $150,000 award stands in stark contrast to the one awarded in DeShawn Franklin's somewhat similar case that we discussed earlier this year. Franklin sued New York police for civil rights violations after they mistook the 18-year-old for his older brother suspected of domestic violence and barged into his family's house in the middle of the night, woke him up and proceeded to punch, Taser and arrest him. The jury voted in Franklin's favor that civil rights violations had occurred, but then awarded him only $18 in damages.
In this case, Carter did have criminal charges hanging over his head for seven (7) months, and courts have recognized the societal and personal strain criminal charges put on the accused. The sheriff's office has not yet announced whether they plan to appeal.
If you or someone you know has been charged with a crime, please contact the experienced criminal defense attorneys at Arnold & Smith, PLLC. Our attorneys stand at the ready to defend you against state or federal charges. Please contact Arnold & Smith, PLLC today at (704) 370-2828   or find additional resources here.
About the Author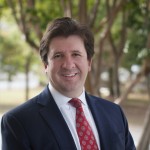 Brad Smith is a Managing Member of Arnold & Smith, PLLC, where he focuses on the areas of criminal defense, DUI / DWI defense and traffic defense.
Mr. Smith was born and raised in Charlotte. He began his legal career as an Assistant District Attorney before entering private practice in 2006.
In his free time, Mr. Smith enjoys traveling, boating, golf, hiking and spending time with his wife and three children.
Sources:
http://www.charlotteobserver.com/news/local/article114109993.html
http://publicindex.sccourts.org/York/PublicIndex/PIImageDisplay.aspx?ctagency=46002&doctype=C&docid=2icCheA9dDwSmG50LsVamw==
http://www.ncleg.net/enactedlegislation/statutes/html/byarticle/chapter_14/article_14.html
Image Credit:
https://commons.wikimedia.org/wiki/File:Baseball_bat.svg
See Our Related Video from our YouTube channel:
https://www.youtube.com/user/ArnoldSmithPLLC?feature=watch
See Our Related Blog Posts: