Charlotte Criminal Lawyer Brad Smith answers the question: "If I am charged by campus police could I still face jail time or probation?"
Recently, the two largest cities in Tennessee passed laws aimed at reducing the number of residents arrested for nonviolent drug crimes. Specifically, the cities passed laws that gave police officers the ability to hand out minor civil citations for possession of small amounts of marijuana rather than charge them with committing a criminal offense.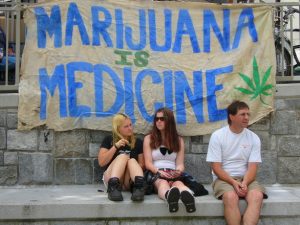 In Nashville, the city council passed an ordinance that was signed by the mayor giving police officers the discretion to reduce penalties for those found in possession of a half-ounce of marijuana or less. Officers who choose to do so can order the violator to pay a $50 fine or engage in 10 hours of community service. These options are alternatives to charging the person with a Class A misdemeanor, which is punishable by up to a year in jail and a $2,500 fine. Memphis passed a similar measure a short while later.
The state's attorney general, Herbert Slatery, apparently took issue with the moves and issued an opinion this past week laying out why he believes the laws are invalid. According to Slatery, the laws passed by Memphis and Nashville are preempted by multiple state laws exist covering the same issues. Given this, Slatery believes the more important and contradictory state laws should trump the local ordinances.
Though the cities have argued their local ordinances do not contradict, but instead supplement, state law, Slatery disagrees, saying that both measure directly conflict with clear state law. Moreover, Slatery says that the measures interfere with the discretion of DA's to prosecute individuals under the state's Drug Control Act, by allowing police officers to effectively force prosecutors to accept non-prosecution agreements made between the officer and defendants.
Interestingly, the same argument made by Slatery is often made by others about the preemption of state laws by stricter federal legislation. Many states have now passed marijuana legalization laws more sweeping than what has been approved in Memphis and Nashville. In fact, California, Maine, Massachusetts and Nevada just last week passed similar measures. Despite this, some experts say that these laws are void and unenforceable because of a conflicting federal statute, the Controlled Substances Act. The basis for this argument is in the U.S. Constitution, which says that valid federal laws triumph over conflicting state laws.
Others argue that there is no preemption because the states are not trying to influence federal law or enforcement. Instead, they are merely instructing state agents about how to enforce laws related to marijuana. These state legalization measures do not change the fact that federal agents can (and occasionally do) continue to enforce federal anti-drug laws, they simply say that states themselves will no longer criminalize these activities.
For now, the mayor of Nashville has said she intends to hold firm until she hears otherwise from a judge. The mayor believes that the ordinance was passed with good reason and has a sound legal basis. Given the conflict, residents of Nashville (and Memphis) are in a bit of a legal gray area and should wait and see how the dispute between the attorney general and local leaders is eventually resolved before considering getting high.
If you or someone you know has been charged with a crime, please contact the experienced criminal defense attorneys at Arnold & Smith, PLLC. Our attorneys stand at the ready to defend you against state or federal charges. Please contact Arnold & Smith, PLLC today at (704) 370-2828   or find additional resources here.
About the Author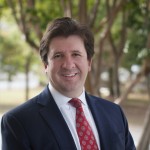 Brad Smith is a Managing Member of Arnold & Smith, PLLC, where he focuses on the areas of criminal defense, DUI / DWI defense and traffic defense.
Mr. Smith was born and raised in Charlotte. He began his legal career as an Assistant District Attorney before entering private practice in 2006.
In his free time, Mr. Smith enjoys traveling, boating, golf, hiking and spending time with his wife and three children.
Sources:
http://www.tennessean.com/story/news/local/2016/11/16/tennessee-ag-nashville-memphis-marijuana-laws-not-enforceable/93975844/
Image Credit:
http://www.freeimages.com/photo/vancouver-hemp-rally-1-1565093
See Our Related Video from our YouTube channel:
https://www.youtube.com/user/ArnoldSmithPLLC?feature=watch
See Our Related Blog Posts: