Charlotte Criminal Lawyer Brad Smith answers the question: "Can I be arrested without evidence against me?"
Law enforcement officers are not permitted to arrest individuals anywhere they want. Throughout the United States, North Carolina included, there are different jurisdictional restrictions that law enforcement officers face. Local law enforcement are often restricted to making arrests within their own city or county, depending on the specifics of their position and any statutes outlining their jurisdiction. State law enforcement officers, however, generally are able to arrest people and serve outside of one city or county. There are situations in which an officer is permitted to serve outside of his or her jurisdiction, like when actively pursing a suspect. What happens, however, when a law enforcement officer makes an arrest outside of his or her jurisdiction? Can that arrest be suppressed?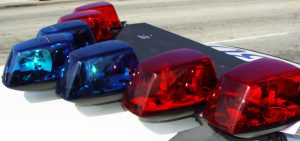 Suppression
In order for an out-of-jurisdiction arrest to be suppressed, the person who was arrested needs to make a motion to suppress. The court then considers this motion. North Carolina statute permits suppression of the out of jurisdiction arrest if:
The suppression or exclusion is required by federal law or state law; or
The evidence (the arrest) was a substantial violation of the Criminal Procedure Act.
The above is just the basis on which a motion to suppress can be brought. There are other considerations that the court will look at in determining whether the arrest should be suppressed. The biggest issues that fall within the basis for suppression are:
Constitutional Violation: In order for an officer to make an arrest, there must be probable cause that the defendant has committed a crime. Even if it is a minor crime, this is enough to satisfy the probable cause element set forth in the Fourth Amendment to the United States Constitution. Therefore, it is likely that as long as there was probable cause to make the arrest, even outside of their jurisdictional area, the arrest will be deemed valid.
Statutory Violations: To determine whether an arrest is in violation of the Criminal Procedure Act, the court looks at whether the violation is a substantial violation. To determine if a violation is substantial, the court looks at the interest that was violated, how far an officer's conduct deviated from lawful conduct, if the violation was willful and to what extent, and if excluding the arrest will lead to possibly deterring others from making the same mistakes. Historically, the state of North Carolina has not found there to be many substantial violations. Many court cases reflect the courts decision that violations were not substantial.
While it may be difficult to prove there was a substantial violation of rights, it is not impossible. If you were arrested by an officer outside of his or her jurisdiction, you need an attorney who is up for the challenge to fighting to suppress that arrest, or any evidence obtained from it. The criminal defense attorneys at Arnold & Smith, PLLC are here for you. We know that violations to your rights are devastating and can have a lasting impact on your life. We pride ourselves on providing an aggressive defense to give you the best possible outcome given the circumstances. If you find yourself facing criminal charges and need the help of an experienced criminal defense attorney in or around Charlotte, Lake Norman, or our new office in Monroe (by appointment only until 2019), please contact Arnold & Smith, PLLC today at (704) 370-2828 or find additional resources here.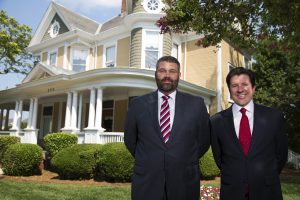 The criminal defense attorneys at Arnold & Smith, PLLC make it their mission to zealously defend their clients on a wide range of criminal matters at both the state and federal levels. These matters may include any charge from traffic offenses; DWI/DUI; drug charges (from simple possession to possession with intent to distribute and trafficking); gun permit denials; weapons offenses; and property crimes (larceny, breaking and entering, robbery, fraud, embezzlement, white collar offenses); to sexually related offenses (indecent exposure; sexual assault, crimes against nature, removal from sex offender registry); and violent crimes (domestic violence; assault; manslaughter; homicide, murder). Other legal issues that Arnold & Smith, PLLC criminal clients may be facing include restraining orders, restraining order and probation violations, expungements; appeals; and immigration issues related to criminal charges. Our criminal defense attorneys are passionate about ensuring that individuals empower themselves by being informed about their constitutional rights, and stand at the ready to fight in the defense of those facing criminal charges.
Source:
https://www.ncleg.net/gascripts/statutes/statutelookup.pl?statute=15A-402
https://www.ncleg.net/EnactedLegislation/Statutes/PDF/ByChapter/Chapter_15A.pdf
Image Credit:
https://www.freeimages.com/photo/light-5-1573546
See Our Related Video from our YouTube channel:
https://www.youtube.com/user/ArnoldSmithPLLC?feature=watch
See Our Related Blog Posts: