Charlotte DWI Lawyer Brad Smith answers the question: "How can an attorney help me with my DWI?"
Most people in North Carolina rely on their car to get them from one place to another. While there may be public transportation options, rideshare options, or any other type of transportation, for the most part, people get around by car. Imagine being completely dependent on a car to get you to work, school, or even social events. What happens if you suddenly do not have a license anymore? For those individuals who are arrested and/or convicted for driving while impaired (DWI), that is a sobering reality. Often times, after an individual is arrested and charged for a suspected DWI, he or she faces immediate license revocation, even without the conviction. An arrest and/or charge is enough to revoke a license.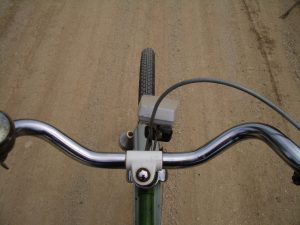 North Carolina statute outlines four factors that must be met in order to revoke one's driver's license:
An officer has reasonable grounds to suspect that an individual has committed an implied consent offense. A DWI is an implied offense because it is implied that a driver is giving consent for field sobriety tests or chemical tests that determine if an individual is too impaired to drive.
The individual is charged with the implied consent offense, like the DWI.
The officer has complied with regulations and the chemical analyst has complied with the proper regulations.
The individual has either refused to submit to a chemical analysis test;
The individual's blood alcohol content (BAC) is above the legal limit, 0.08, or more;
If the individual is driving a commercial motor vehicle the BAC cannot be 0.04 or more; or
An individual under the age of 21 has a BAC of anything over 0.00 at any relevant time after driving.
In order to make the revocation to take effect, the law enforcement officer must make a revocation report. The person facing the license revocation is required to make an initial appearance in front of a magistrate. The officer must execute the revocation report to the magistrate who is conducting the appearance. The magistrate determines if there is probable cause to meet the criteria listed above for the license revocation. If the magistrate determines that the license revocation is applicable, it is called a civil license revocation.
The individual's license is not just revoked. A person who is subject to a license revocation must actually surrender his or her license. In the event an individual does not willingly surrender the license, it will be seized.
Length of Revocation
Revocations that are made under the implied consent statute regulations have predetermined lengths that are outlined by statute. The revocation must last for at least 30 days. Additionally, the individual must also pay a $100 fee to the clerk in order to get the license back.
If you have been charged with a DWI, or other implied consent offense, contact the criminal defense attorneys at Arnold & Smith, PLLC. We know that losing a driver's license can be devastating to your day-to-day life. There are defenses available to you in the event of revocation, but they are subject to time limitations. Do not hesitate in contacting us to give you the best defense possible under the circumstances. If you find yourself facing criminal charges and need the help of an experienced criminal defense attorney in or around Charlotte, Lake Norman, or our new office in Monroe (by appointment only until 2019), please contact Arnold & Smith, PLLC today at (704) 370-2828 or find additional resources here.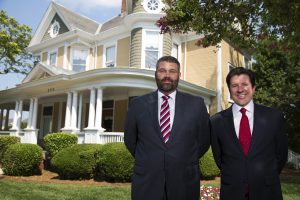 The criminal defense attorneys at Arnold & Smith, PLLC make it their mission to zealously defend their clients on a wide range of criminal matters at both the state and federal levels. These matters may include any charge from traffic offenses; DWI/DUI; drug charges (from simple possession to possession with intent to distribute and trafficking); gun permit denials; weapons offenses; and property crimes (larceny, breaking and entering, robbery, fraud, embezzlement, white collar offenses); to sexually related offenses (indecent exposure; sexual assault, crimes against nature, removal from sex offender registry); and violent crimes (domestic violence; assault; manslaughter; homicide, murder). Other legal issues that Arnold & Smith, PLLC criminal clients may be facing include restraining orders, restraining order and probation violations, expungements; appeals; and immigration issues related to criminal charges. Our criminal defense attorneys are passionate about ensuring that individuals empower themselves by being informed about their constitutional rights, and stand at the ready to fight in the defense of those facing criminal charges.
Source:
https://www.ncleg.net/gascripts/statutes/statutelookup.pl?statute=20-16.5
https://www.nccourts.gov/assets/documents/forms/cvr1-en.pdf?Zo1c3MBJXVLZEoVFKTWo_ipzsyx6E8z2
Image Credit:
https://www.freeimages.com/photo/riding-the-old-bike-1559199
See Our Related Video from our YouTube channel:
https://www.youtube.com/user/ArnoldSmithPLLC?feature=watch
See Our Related Blog Posts: