Charlotte DWI Lawyer Brad Smith answers the question: "What am I obligated to do if I've been pulled for Drinking and Driving?"
The Charlotte region is blessed with a number of boat worthy lakes including Lake Norman, Lake Wylie, Mountain Island lake and many others. With the warm weather of Summer comes the desire to be outside and boat on lakes, rivers, and the ocean. In addition to enjoying a day out on the water, people like to have a few drinks while doing so. This may seem fun and enjoyable in the moment, but there can be criminal charges that result.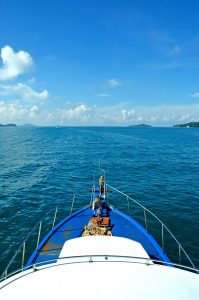 A driver who operates a motor vehicle under the influence of alcohol can receive a driving while impaired charge. Similarly, according to North Carolina law, a person can also receive a boating under the influence (BUI) charge. The statute states that an individual is not to operate a motorboat or vessel while under the influence of drugs or alcohol. The BUI charge can apply when a person is operating under the influence of an impairing substance or has a blood alcohol concentration of .08 or more.
It is not just boats that are subject to this law. The statute states that a person cannot operate a "motorboat or vessel, or manipulate any water skis, surfboard, or similar devices" under the influence. Therefore, it is imperative that individuals behave and drink responsibly to avoid criminal charges as well as serious injury.
Penalties
The penalties of a BUI can be devastating. Generally, a BUI charge will be a Class 2 misdemeanor, which carries a penalty up to 60 days in jail and a fine anywhere between $250 and $1000. In addition to these charges, in 2016, North Carolina enacted a new law in response to a tragic accident involving a 17-year-old who was killed by a boat operated by a drunk driver. This new law is called Sheyenne's law in memory of the 17-year-old. The following categories were added to BUI penalties.
Serious Injury by Impaired Boating: Elevated a BUI to a Class F felony and carries 10 to 41 months in prison. A serious injury caused by drunk boating can create this type of BUI.
Aggravated Serious Injury by Impaired Boating: A BUI becomes a Class E felony when there is a repeat offense of causing serious injuries while boating under the influence. The penalty increases to a potential prison sentence of 38 to 160 months.
Death by Impaired Boating: If a boating accident with impairing substance is involved and a person dies, the defendant can be charged with a Class D felony. This carries a sentence of 38 to 160 months in prison.
Aggravated Death by Impaired Boating: Repeat offenders who caused the death of another while boating in the past seven years can be charged with a Class B2 felony with the potential of 64 to 160 months in prison.
Repeat Death by Impaired Boating: A prior conviction of death by impaired boating can result in a Class B2 felony and a sentence of 94 to 393 months in prison.
If you have been charged with a BUI, contact the criminal defense attorneys at Arnold & Smith, PLLC immediately. Contact us today for a consultation in or around Charlotte, Lake Norman, or our new office in Monroe (by appointment only until 2019), please contact Arnold & Smith, PLLC today at (704) 370-2828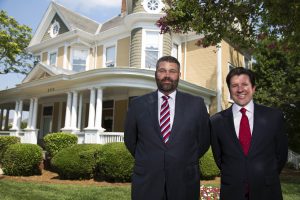 The criminal defense attorneys at Arnold & Smith, PLLC make it their mission to zealously defend their clients on a wide range of criminal matters at both the state and federal levels. These matters may include any charge from traffic offenses; DWI/DUI; drug charges (from simple possession to possession with intent to distribute and trafficking); gun permit denials; weapons offenses; and property crimes (larceny, breaking and entering, robbery, fraud, embezzlement, white collar offenses); to sexually related offenses (indecent exposure; sexual assault, crimes against nature, removal from sex offender registry); and violent crimes (domestic violence; assault; manslaughter; homicide, murder). Other legal issues that Arnold & Smith, PLLC criminal clients may be facing include restraining orders, restraining order and probation violations, expungements; appeals; and immigration issues related to criminal charges. Our criminal defense attorneys are passionate about ensuring that individuals empower themselves by being informed about their constitutional rights, and stand at the ready to fight in the defense of those facing criminal charges.
Source:
https://www.ncleg.net/EnactedLegislation/Statutes/PDF/BySection/Chapter_75A/GS_75A-10.pdf
https://www.cbs17.com/news/local-news/governor-to-sign-sheyennes-law-ahead-of-anniversary-of-teens-boating-death/1080780743
Image Credit:
https://www.freeimages.com/photo/blue-yonder-1378606
See Our Related Video from our YouTube channel:
https://www.youtube.com/user/ArnoldSmithPLLC?feature=watch
See Our Related Blog Posts: