Charlotte Criminal Lawyer Brad Smith answers the question: "What happens if I am convicted of a DUI or DWI in Charlotte North Carolina?"
In North Carolina, as in many other states, being charged with driving while impaired (DWI) is a serious offense that carries harsh penalties, including fines and even a potential jail sentence. Many of those who have been charged with DWI in North Carolina are wondering if it is possible to reduce the charge to a less serious offense, such as reckless driving.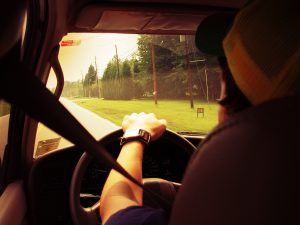 The bad news is that prosecutors in North Carolina are especially reluctant, or even unwilling, to reduce charges if a defendant is charged with DWI. That is why it is vital to consult with a skilled criminal defense attorney in North Carolina, to discuss your options.
What is a DWI Charge in North Carolina?
Under North Carolina General Statute Section 20-138.1, driving while impaired – also known as driving under the influence – is illegal. Under the statute, a person can be convicted of DWI if they operate a motor vehicle:
After consuming a substantial amount of alcohol that increased their blood alcohol content (BAC) to .08 or higher;
If driving with a commercial driver's license (CDL), after consuming alcohol with a BAC of .04 or higher;
While under the influence of prescription or over-the-counter drugs or other substances that appreciably impair driving abilities; or
With any amount of a Schedule I controlled substance in their system
Even if your BAC is below the legal limit, the State of North Carolina can still proceed on a DWI charge if they can show beyond a reasonable doubt that you were "appreciably impaired." This is why it is so important to have the assistance of an experienced criminal defense attorney if you are facing a DWI charge. Your lawyer can file any number of pretrial motions where appropriate to suppress, or keep the State from using at trial, evidence of a wrongful stop or search. Your lawyer can also argue at trial the facts that tend to show you were not appreciably impaired.
Can You Reduce a DWI Charge to a Reckless Driving Charge?
In certain states, it may still be possible to reduce a DWI charge to a reckless driving charge. However, it is very unlikely that your DWI charge can be reduced to reckless driving in North Carolina.
Most courts across North Carolina are unlikely to offer or agree to a reduction from a DWI charge to a reckless driving charge. However, if you also received a traffic citation in addition to your DWI charge, a criminal defense lawyer may be able to help you get those charges reduced or dropped. Your attorney will help you determine whether a plea bargain is available in your criminal case and whether the plea bargain would be the best option under your circumstances.
Contact Arnold & Smith, PLLC to consult with one of our knowledgeable criminal defense attorneys, who will review your particular situation and determine what your options are. Call our lawyers at Arnold & Smith, PLLC, at (704) 370-2828 to evaluate your options or fill out our contact form. Now taking cases throughout North Carolina with offices in Uptown Charlotte, Mooresville and Monroe.
The criminal defense attorneys at Arnold & Smith, PLLC make it their mission to zealously defend their clients on a wide range of criminal matters at both the state and federal levels. These matters may include any charge from traffic offenses; DWI/DUI; drug charges (from simple possession to possession with intent to distribute and trafficking); gun permit denials; weapons offenses; and property crimes (larceny, breaking and entering, robbery, fraud, embezzlement, white collar offenses); to sexually related offenses (indecent exposure; sexual assault, crimes against nature, removal from sex offender registry); and violent crimes (domestic violence; assault; manslaughter; homicide, murder). Other legal issues that Arnold & Smith, PLLC criminal clients may be facing include restraining orders, restraining order and probation violations, expungements; appeals; and immigration issues related to criminal charges. Our criminal defense attorneys are passionate about ensuring that individuals empower themselves by being informed about their constitutional rights, and stand at the ready to fight in the defense of those facing criminal charges.
Source:
Image Credit: 
https://www.freeimages.com/photo/driving-1470169
See Our Related Video from our YouTube channel:
https://www.youtube.com/user/ArnoldSmithPLLC/videos
See Our Related Blog Posts: