Charlotte Criminal Lawyer Brad Smith answers the question: "Should I talk to the police?"
Charlotte has been gripped by protests in the days following the deadly shooting of Keith Lamont Scott. Scott was killed by police officers who said he was using marijuana and carrying a gun that he refused to drop. In the days after the shooting, protesters urged the police to release video footage of the encounter, including dashboard and body camera video recordings. The hope is that the footage would shed light on the deadly incident and determine whether or not the officers were justified in their actions.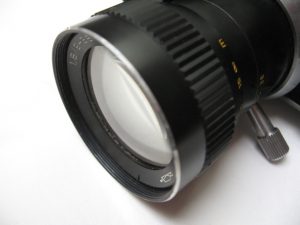 Initially, the police chief refused to release the footage. However, as protests mounted and pressure increased from politicians, the police released the full footage of the shooting. Though this is important and there is much to be learned from the new evidence, what few realize is that had the incident occurred only a week later it might have ended much differently, with the footage never seeing the light of day.
The reason that a week could make such an important difference is because of a measure that was signed into law by Governor Pat McCrory back in July of this year. The bill, HB 972, was designed to make it much more difficult for police footage to be released into the public domain. In fact, HB 972 was written specifically to avoid having recordings made by law enforcement officers, including those from body and dashboard cameras, become part of the public record. Though the bill was signed into law on July 11th, it does not go into effect until October 1st.
Once the law does go into effect, many believe cases like this one could have very different outcomes. Footage recorded by the police will, after October 1st, only be disclosed to a person or representative of the person whose image or voice is also included in the recording. That means that only the victim of the shooting could request to see the footage. Even then, any requests will need to be formally submitted in writing, another hurdle that critics say was designed to encourage secrecy rather than accomplish any valid objectives.
Those opposed to HB 972 say that the law goes against the purpose of having officers outfitted with body and dashboard cameras. The goal of the recordings should be to make law enforcement more transparent and publicly accountable for their actions. By shielding the recordings from public view, it makes it difficult if not completely impossible for police officers to be held responsible should they act inappropriately or without sufficient legal justification. It also undermines the public's trust in officers when their behavior can no longer be easily reviewed.
Supporters of the measure say that body and dashboard cameras provide some evidence about what occurred, but do not tell the full story. Police officers have long argued that the video captured by these cameras can be misleading or inconclusive. Governor McCrory recently echoed this argument, saying in an interview that the video tells only one part of the story and should be seen only as one out of many pieces of evidence when reconstructing what happened during a police encounter.
While these video recordings may not be foolproof, it is often better to have some information than none. By releasing the videos, it can demonstrates to the victims and their family members, as well as the public at large, that the police intend to be open and honest about how they operate. Releasing this footage can help ease tension, particularly in communities that are already deeply distrustful of the police, by demonstrating the kind of work they encounter on a regular basis and the short amount of time they have to process information and act. The hope is that with HB 972 now going into effect the public doesn't completely lose the ability to access this kind of information, something that would be bad for everyone in the long run.
If you or someone you know has been charged with a crime, please contact the experienced criminal defense attorneys at Arnold & Smith, PLLC. Our attorneys stand at the ready to defend you against state or federal charges. Please contact Arnold & Smith, PLLC today at (704) 370-2828   or find additional resources here.
About the Author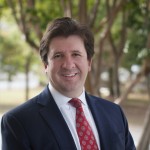 Brad Smith is a Managing Member of Arnold & Smith, PLLC, where he focuses on the areas of criminal defense, DUI / DWI defense and traffic defense.
Mr. Smith was born and raised in Charlotte. He began his legal career as an Assistant District Attorney before entering private practice in 2006.
In his free time, Mr. Smith enjoys traveling, boating, golf, hiking and spending time with his wife and three children.
Sources:
http://www.nytimes.com/2016/09/27/us/keith-scott-shooting-video-charlotte.html
Image Credit:
http://www.freeimages.com/photo/old-video-camera-5-1418767
See Our Related Video from our YouTube channel:
https://www.youtube.com/user/ArnoldSmithPLLC?feature=watch
See Our Related Blog Posts: