Charlotte DWI Lawyer Brad Smith answers the question: "Can the police search my car without a warrant?"
In what is reported as the first federal ruling of its kind, a federal judge in New York ruled this August that the government cannot use a fake cell tower known as a stingray to locate a drug suspect in his apartment. A stingray simulates a cell phone tower in order to determine a mobile phone's physical location; the device acts to intercept data from a targeted phone and other information from other phones that are within its vicinity.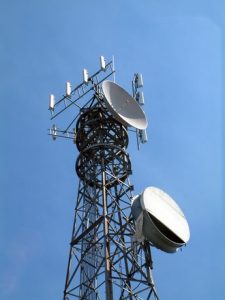 Law enforcement use the sweeping surveillance tool to intercept calls and messages from criminal suspects, sometimes falsely claiming that the information they gain via stingray came from a confidential informant instead. As in the recent case, stingrays can also be used to track down a phone's exact location much more precisely than the mobile's location information.
In the recently ruled-upon case, United States v. Raymond Lambis, officers used a stingray to essentially turn a drug suspect's phone into a tracking device.
The warrantless use of stingrays has come under attack in recent years; several states, including California, Virginia and Utah, now require that law enforcement have a warrant in order to use one. The Department of Justice (DOJ) also imposed new policies last year that require a warrant for stingray use in most cases. The stingray used in Lambis was deployed by the Drug Enforcement Agency (DEA), a federal agency bound by DOJ policies, but it was used just days before the DOJ announced the new rules.
Case facts
Lambis all started when federal authorities started investigating a suspected large-scale narcotics operation from South America to the United States back in January 2015.  Investigators were legally monitoring the Blackberry PIN messages between two individuals they suspected of drug trafficking in the case. Some of these monitored messages contained references to a phone number with a 646 area code belonging to someone known as "Patilla," who the suspects suggested would be able to supply them hydrochloric acid. Hydrochloric acid is frequently used by traffickers and dealers to purify heroin.
Based on this information, DEA agents went to the trouble of obtaining a warrant giving them permission to seek and use cell site data and location information for the 646 phone. The federal court, however, took issue with the fact that the DEA agents did not tell the judge approving the warrant that they intended to use the warrant for a stingray operation.
After using the cell's location information to get within the phone's general vicinity, DEA agents had used a handheld stingray to locate first the building, then the exact apartment where the cell phone's signal was the strongest. The suspect's father answered the door and consented to the agents' search of the apartment, where they found a more than a kilogram of cocaine and paraphernalia commonly used in trafficking.
The takeaway
This opinion comes at a crucial time for Fourth Amendment rights in an era where the government has been receiving increasingly wide latitude in accessing individuals' cell phones to use against them in criminal investigations. The government and Apple gridlocked earlier this year over whether the tech company could be forced to assist law enforcement in cracking the passcode for the San Bernadino shooter's iPhone, igniting a discussion of how frequently tech companies are asked to similarly assist in criminal investigations. The Lambis decision isn't a boon for defendant rights because law enforcement can still use stingrays—they just have to obtain the correct warrant first. However, this decision could signify that judges are becoming less willing to sign off on warrants approving searches conducted with a tool as intrusive and sweeping as a stingray.
If you or someone you know has been charged with a crime, please contact the experienced criminal defense attorneys at Arnold & Smith, PLLC. Our attorneys stand at the ready to defend you against state or federal charges. Please contact Arnold & Smith, PLLC today at (704) 370-2828   or find additional resources here.
About the Author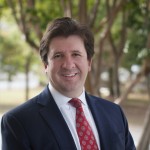 Brad Smith is a Managing Member of Arnold & Smith, PLLC, where he focuses on the areas of criminal defense, DUI / DWI defense and traffic defense.
Mr. Smith was born and raised in Charlotte. He began his legal career as an Assistant District Attorney before entering private practice in 2006.
In his free time, Mr. Smith enjoys traveling, boating, golf, hiking and spending time with his wife and three children.
Sources:
http://arstechnica.com/tech-policy/2016/07/for-the-first-time-federal-judge-tosses-evidence-obtained-via-stingray/
http://arstechnica.com/tech-policy/2014/06/legal-experts-cops-lying-about-cell-tracking-is-a-stupid-thing-to-do/
Image Credit:
http://www.freeimages.com/photo/cell-phone-tower-3-1236272
See Our Related Video from our YouTube channel:
https://www.youtube.com/user/ArnoldSmithPLLC?feature=watch
See Our Related Blog Posts: