Attorney J. Bradley Smith answering the question: "Can the police search my car without a warrant?"
Adolescence can be a tough time for parents and children alike. Arguments, defiance and a lack of communication are common hallmarks of that period. While some minor rebellion is typical, stealing a car and then crashing into a school bus is not. However, that's exactly what a young girl from Charlotte did and she is now facing possible criminal charges after engaging in her joy ride.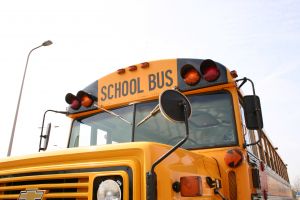 According to a spokesman with the Charlotte-Mecklenburg Police Department, the incident began on a weeknight late last month in west Charlotte. Authorities say that a 12-year-old living near Mathis Drive and Parkway Avenue told her mother that she wanted to drive her car. Understandably, the mother told the girl no, believing the matter had been resolved.
However, a short time later she realized that her daughter had gone missing and looked out the window to see that her car was gone too. A short time later a neighbor watched as the girl collided with a school bus, hit a second vehicle and then fled the scene. Police eventually tracked down the girl's silver car to a nearby parking lot.
The 12-year-old is not only in trouble, but is also recovering from injuries she sustained during her joy ride. The girl's mother says the girl is healing from back injuries at a local hospital. Beyond the physical pain, the 12-year-old is now facing criminal charges including reckless driving, driving without a license and hit and run, all serious offenses.
Reckless driving is among the most common traffic offenses in North Carolina and the law that deals with the offense is broadly written. There are several different definitions for reckless driving, though one of the most common says that a person can be found guilty of reckless driving if he or she drives a vehicle "carelessly or heedlessly" with a disregard for the rights or safety of others. Should a person be convicted of reckless driving, he or she is looking at Class 2 misdemeanor charges.
In North Carolina, the law says that a person is guilty of hit and run if they are involved in a car accident that results in either death, injury or serious property damage and the person then fails to notify a law enforcement officer. If a person is convicted of hit and run, he or she could face Class 2 misdemeanor charges.
Arnold & Smith, PLLC is a Charlotte based criminal defense, traffic violation defense and civil litigation law firm servicing Charlotte and the surrounding area. If you or someone you know need legal assistance, please contact Arnold & Smith, PLLC today at (704) 370-2828.
About the Author: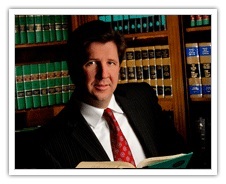 Brad Smith is a Managing Member with Arnold & Smith, PLLC where he focuses on the areas of criminal defense, DUI / DWI defense and traffic defense. Mr. Smith began his legal career in Charlotte, North Carolina as an Assistant District Attorney. In 2006, he entered private practice focusing almost entirely on criminal defense.
Born and raised in Charlotte, Mr. Smith is married with his two sons' and one daughter. In his free time, he enjoys traveling, boating, golf and hiking near his mountain home in western North Carolina.

Source:
"12-year-old girl reportedly crashes into school bus," published at WCNC.com.
See Our Related Videos From Our YouTube Channel:
https://www.youtube.com/user/ArnoldSmithPLLC?feature=watch
See Our Related Blog Posts:
North Carolina Man Faces Nearly Two Years In Prison After Drunken Moped Driving
Charlotte Officer Indicted By Grand Jury On Second Try