Attorney J. Bradley Smith answering the question: "The person that called the police doesn't want to press charges?"
We hear a lot these days about some sophisticated tools and tricks used by law enforcement agencies around the country to help nab criminals. Police departments are investing in things like license plate scanners, DNA cheek swabs and even drones to help track down suspects. This past week, the Associated Press reported that several North Carolina police departments relied on something more old fashioned to solve some local robberies: foot prints in the snow.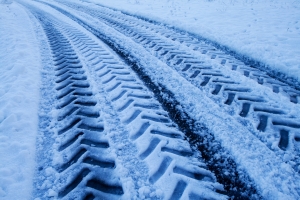 The article noted how police in Fayetteville, Gastonia and even here in Charlotte claim to have solved several burglaries this past week thanks to fresh tracks in the snow. In Charlotte, authorities say that some snow prints led them to two men they believed were responsible for several recent convenience store robberies. Police who responded to a 911 call from the manager of one of the stores noticed prints in the snow outside the building and followed them, eventually stumbling across the two men thought to be behind the robbery.
In the Charlotte case, each of the men has now been charged with seven counts of kidnapping, six counts of armed robbery, conspiracy and larceny of an automobile. The kidnapping charges were because there were customers inside of the store at the time of the robbery and all were made to lie down on the ground while money was stolen.
In Fayetteville, a similar scene played out when police say they went looking for a suspect who was accused of stealing laptops from a business late one night last week. In that case, officers followed footprints from the business to a nearby home where they arrested a man and charged him with breaking and entering as well as possession of stolen goods. In another case, a man who tried to rob a gas station was tracked using snow prints and charged with a crime.
Finally, in Gastonia, police say the snow helped them track down a man who was wanted for a series of car break-ins. The man left incriminating tracks in the snow, which led police right to him and resulted in him being charged with four counts of larceny.  The recent stories give new meaning to the old phrase about the importance of covering your tracks.
Arnold & Smith, PLLC is a Charlotte based criminal defense, traffic violation defense and civil litigation law firm servicing Charlotte and the surrounding area. If you or someone you know need legal assistance, please contact Arnold & Smith, PLLC today at (704) 370-2828.
About the Author: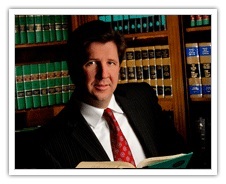 Brad Smith is a Managing Member with Arnold & Smith, PLLC where he focuses on the areas of criminal defense, DUI / DWI defense and traffic defense. Mr. Smith began his legal career in Charlotte, North Carolina as an Assistant District Attorney. In 2006, he entered private practice focusing almost entirely on criminal defense.
Born and raised in Charlotte, Mr. Smith is married with his two sons' and one daughter. In his free time, he enjoys traveling, boating, golf and hiking near his mountain home in western North Carolina.
Source:
"Several NC robbery suspect tracked by snow prints," by The Associated Press, published at BeaumontEnterprise.com.
See Our Related Videos From Our YouTube Channel:
https://www.youtube.com/user/ArnoldSmithPLLC?feature=watch

See Our Related Blog Posts:
Charlotte Officer Indicted By Grand Jury On Second Try
North Carolina College Student Arrested For Counterfeiting Thousands Of Dollars