Attorney J. Bradley Smith answering the question: "What happens if I am convicted of a DUI or DWI in North Carolina?"
Police from Catawba County, North Carolina arrested a man for drunk driving on a moped nearly two years ago. Aaron Barkley, 34, has since been sentenced as a habitual offender, meaning the drunken moped operator will now face serious jail time.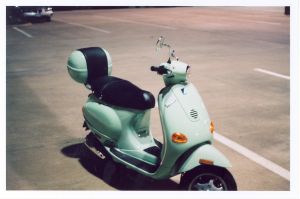 The District Attorney's Office in Catawba says that Barkley was arrested back in May of 2012 after police say he scooted right through a driver's license checkpoint. When police took off after him and pulled him over, the officers administered a Breathalyzer test and found that his BAC was 0.11 percent, well in excess of the state's legal limit.
Because Barkley has been convicted of drunk driving three times in the past, he faced heightened punishment this time around. Just this past week a judge sentenced Barkley to 23 months behind bars.
Though it may come as a surprise, if Barkley had been driving in South Carolina at the time he would not have faced drunk driving charges. That's because in South Carolina, mopeds are not listed as "motor vehicles" and thus cannot serve as the basis for a DUI charge. Instead, a drunken moped driver could only be cited for something like disorderly conduct.
However, here in North Carolina the laws are quite different. North Carolina General Statutes Section 20-138.1 says that a person commits the offense of impaired driving if he or she drives "any vehicle" on any highway, street or "public vehicular area" in the state.
Another section of North Carolina law, N.C.G.S. Section 20-4.01 contains a definition for the term "vehicle." The law says that a vehicle includes any "device in, upon, or by which any person or property is or may be transported or drawn upon a highway, excepting devices moved by human power or used exclusively upon fixed rails or tracks…" Legislators who drafted this provision made clear that the only exception to the impaired driving arrest is for those on a horse. That means people like Barkley who decide to imbibe too heavily face impaired driving charges as if they were behind the wheel of an ordinary passenger vehicle.
Arnold & Smith, PLLC is a Charlotte based criminal defense, traffic violation defense and civil litigation law firm servicing Charlotte and the surrounding area. If you or someone you know need legal assistance, please contact Arnold & Smith, PLLC today at (704) 370-2828.
About the Author: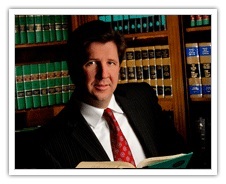 Brad Smith is a Managing Member with Arnold & Smith, PLLC where he focuses on the areas of criminal defense, DUI / DWI defense and traffic defense. Mr. Smith began his legal career in Charlotte, North Carolina as an Assistant District Attorney. In 2006, he entered private practice focusing almost entirely on criminal defense.
Born and raised in Charlotte, Mr. Smith is married with his two sons' and one daughter. In his free time, he enjoys traveling, boating, golf and hiking near his mountain home in western North Carolina.
Source:
"Lincolnton man sentenced for driving moped while drunk," published at WCNC.com.
See Our Related Videos From Our YouTube Channel:
https://www.youtube.com/user/ArnoldSmithPLLC?feature=watch
See Our Related Blog Posts:
Charlotte Drunk Driving Plea Deal Rejected And Approved By Two Judges Within A Few Hours
LAPD Announces New Oral Swab To Test For Drugs