Attorney J. Bradley Smith answering the question: "What is the difference between a misdemeanor and a felony?"
A grand jury in Charlotte chose to indict a local cop on voluntary manslaughter charges for shooting and killing an unarmed man last September who had just been involved in a late night car accident.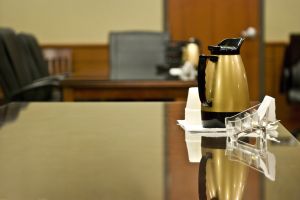 It was revealed earlier today that Officer Randall Kerrick, 28, would now face formal criminal charges in connection with the fatal encounter that occurred late on September 14, 2013. The announcement was made after a different grand jury declined to indict Kerrick just last week on the same voluntary manslaughter charge. Kerrick's attorney tried to block the second grand jury, asking a judge to deny the second hearing, arguing that giving prosecutors a second chance to pursue an indictment violated Kerrick's rights. However, the judge allowed the second grand jury hearing to proceed.
Kerrick was a former animal control officer who had been on the Charlotte-Mecklenburg police force for a little over three years. The grand jury heard evidence of how Kerrick fired 12 shots at Jonathan Ferrell, a 24-year-old former Florida A&M football player. Ferrell had been involved in a car accident earlier that evening and stumbled for a half-mile down the road before knocking on a woman's front door. The young woman was home alone with her newborn child and was afraid Ferrell was there to break in.
Police officers, including Kerrick, arrived shortly after the woman called 911 and appeared to do so with their guns already drawn. Some have claimed that Kerrick and the other officers snuck up on Ferrell and failed to identify themselves as police officers. Ferrell was ultimately shot 10 times and died at the scene.
The Ferrell family recently announced that they have filed a wrongful death lawsuit against the police department, the county and the city for the events of that evening. The family says that it hopes the lawsuit forces the department to make some badly needed changes to the way it operates and trains officers. The family has also announced their agreement with the grand jury's indictment, saying that the members of the grand jury deserve praise for fully examining the evidence in the case.
Kerrick's indictment marks the first time in more than three decades that an officer in Charlotte has been charged in connection with an on-duty shooting. Should Kerrick be convicted of the voluntary manslaughter charge, he faces up to 11 years in prison.
Arnold & Smith, PLLC is a Charlotte based criminal defense, traffic violation defense and civil litigation law firm servicing Charlotte and the surrounding area. If you or someone you know need legal assistance, please contact Arnold & Smith, PLLC today at (704) 370-2828.
About the Author: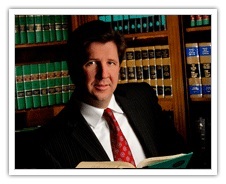 Brad Smith is a Managing Member with Arnold & Smith, PLLC where he focuses on the areas of criminal defense, DUI / DWI defense and traffic defense. Mr. Smith began his legal career in Charlotte, North Carolina as an Assistant District Attorney. In 2006, he entered private practice focusing almost entirely on criminal defense.
Born and raised in Charlotte, Mr. Smith is married with his two sons' and one daughter. In his free time, he enjoys traveling, boating, golf and hiking near his mountain home in western North Carolina.
Source:
"Charlotte cop indicted in shooting of ex-Florida A&M football player," by David Zucchino, published at LATimes.com.
See Our Related Videos From Our YouTube Channel:
https://www.youtube.com/user/ArnoldSmithPLLC?feature=watch
See Our Related Blog Posts:
Charlotte Drunk Driving Plea Deal Rejected And Approved By Two Judges Within A Few Hours
LAPD Announces New Oral Swab To Test For Drugs