Attorney J. Bradley Smith answering the question: "What are the long term effects of being convicted of a crime?"
A 19-year-old student from the University of North Carolina Greensboro is currently facing serious criminal charges after campus police say she was discovered with $13,000 in fake money. A search of the girl's dorm room was conducted after police say she tried to use a fake $100 bill to purchase a gift card at a local drugstore.
Authorities say that Symone Vannessa Brown is now facing serious felony charges including obtaining property under false pretense and possession of counterfeiting tools. The fake money that Brown was found with was a pretty convincing copy, but for one problem, the bills were signed by "Moe Money, Proprietor of the Counterfeiting," rather than the Treasury Secretary.
Police were first tipped off to the problem after Brown walked into a local drugstore and tried to use one of her bogus $100 bills to purchase a gift card. The clerk at the store thought that something was up and refused to accept the money. Eventually, a store manager called local police who were there waiting when Brown returned to the drugstore in an attempt to retrieve her fake money. When she walked into the store she was arrested.
Police say that after her arrest, campus authorities conducted a search of her dorm room, which turned up nearly $12,900 in fake money signed by "Moe Money." Officials say that some of the fake bills were better than others, though none were sophisticated enough to make it past a typical store's security measures. For instance, police say that the backs of some of the bills listed the denomination as 001 rather than $100, simply mirroring the image on the front of the bill.
An investigation into the case has already begun and police say they have seized several items they believe may be related to the counterfeiting operation. A desk jet printer, an ink cartridge, a Wells Fargo credit card and a Bank of America debit card were all confiscated. Investigators also seized Brown's cell phone and a series of notebooks, which they intend to carefully examine.
Underlining just how serious police officers take the crime of counterfeiting, it was revealed that agents with the U.S. Secret Service have joined in on the investigation. Though federal authorities are assisting in the investigation, it has not been announced whether the U.S. Attorney would pursue federal criminal charges. If so, Brown could be facing up to 15 years in a federal prison, no laughing matter. Given the seriousness of the criminal penalties on the table, it's critical that Brown reach out to an experienced North Carolina criminal defense attorney who can help her navigate the treacherous waters.
Arnold & Smith, PLLC is a Charlotte based criminal defense, traffic violation defense and civil litigation law firm servicing Charlotte and the surrounding area. If you or someone you know need legal assistance, please contact Arnold & Smith, PLLC today at (704) 370-2828.
About the Author: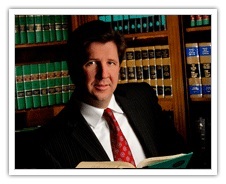 Brad Smith is a Managing Member with Arnold & Smith, PLLC where he focuses on the areas of criminal defense, DUI / DWI defense and traffic defense. Mr. Smith began his legal career in Charlotte, North Carolina as an Assistant District Attorney. In 2006, he entered private practice focusing almost entirely on criminal defense.
Born and raised in Charlotte, Mr. Smith is married with his two sons' and one daughter. In his free time, he enjoys traveling, boating, golf and hiking near his mountain home in western North Carolina.
Source:
"Fake $100 bill signed 'Moe Money' used in NC," by Martha Waggoner, published at NewsTimes.com.
See Our Related Videos From Our YouTube Channel:
https://www.youtube.com/user/ArnoldSmithPLLC?feature=watch
See Our Related Blog Posts:
Charlotte Drunk Driving Plea Deal Rejected And Approved By Two Judges Within A Few Hours
LAPD Announces New Oral Swab To Test For Drugs