Attorney J. Bradley Smith answering the question: "What are the long term effects of being convicted of a crime?"
The North Carolina Insurance Commissioner made an announcement late last month that three people in Union County, NC had been arrested after authorities say they staged car accidents to collect money from insurance companies. The three friends have now been charged with insurance fraud.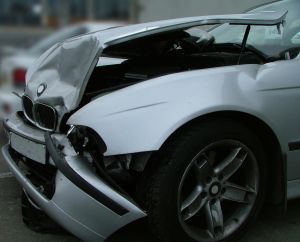 The announcement revealed that Shane Glenn, Christina Stegall and Wesley Scarbrough were now facing charges related to their insurance scam. Police say that Scarbrough was driving a rented U-Haul that was used to rear-end a vehicle driven by Glenn and Stegall. The two then filed a claim with RepWest Insurance to collect payment for the damages they suffered.
Police say the U-Haul was only ever rented to carry out the insurance scam. Stegall and Glenn both lied to insurance claims adjusters about their knowledge of the accident, saying they did not know the driver of the U-Haul. Police say the three had been friends for a long time and that the entire incident was carefully orchestrated.
The state insurance commissioner says that the department employs 20 officers whose job is to investigate possible criminal insurance fraud schemes. The officers usually get their information in the form of tips from insurance agents across the state that suspect something suspicious may be going on. In the case of the three Union County friends, an insurance agent with RepWest alerted the commissioner's office after he received a string of emails in a very short amount of time all pushing aggressively for payment. Something didn't seem right and the agent passed along his concern to state officials who ended up cracking the case.
According to officials, the matter of insurance fraud is not only serious, but also surprisingly widespread. Authorities say that nearly 10 cents of every dollar paid by consumers in insurance premiums goes towards paying fake claims. Last year alone, the insurance commissioner's office said that they arrested more than 230 people for insurance fraud, 85 of whom have since been convicted.
Experts say that the numbers of arrests and convictions are higher than normal recently; a trend that many believe has to do with the slow economic recovery. When times are tight it's common for crimes like insurance fraud to increase, with some perpetrators feeling like such schemes are their only way to earn money.
Arnold & Smith, PLLC  is a Charlotte based criminal defense, traffic violation defense and civil litigation law firm servicing Charlotte and the surrounding area. If you or someone you know need legal assistance, please contact Arnold & Smith, PLLC today at (704) 370-2828.
About the Author: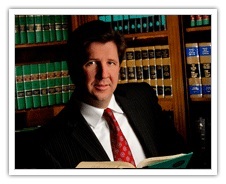 Brad Smith is a Managing Member with Arnold & Smith, PLLC where he focuses on the areas of criminal defense, DUI / DWI defense and traffic defense. Mr. Smith began his legal career in Charlotte, North Carolina as an Assistant District Attorney. In 2006, he entered private practice focusing almost entirely on criminal defense.
Born and raised in Charlotte, Mr. Smith is married with his two sons' and one daughter. In his free time, he enjoys traveling, boating, golf and hiking near his mountain home in western North Carolina.

Source:
"3 accused of staging accident to scam insurance," by Bora Kim, published at WCNC.com.
See Our Related Videos From Our YouTube Channel:
https://www.youtube.com/user/ArnoldSmithPLLC?feature=watch
See Our Related Blog Posts:
Charlotte Officer Indicted By Grand Jury On Second Try
North Carolina College Student Arrested For Counterfeiting Thousands Of Dollars