Attorney J. Bradley Smith answering the question: "What are the long term effects of being convicted of a crime?"
It might come as a surprise to most people that something like the weather could have a noticeable impact on crime rates. Tracking weather trends and crime is something that experts have been doing for years, with many noting how long, hot summer nights often lead to spikes in criminal behavior. Interestingly, cold weather appears to also impact crime, though in a curious way.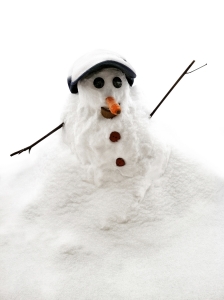 Charlotte-Mecklenburg police officers say that the recent frigid temperatures in the city have driven down the rates of some kinds of crime while other varieties have increased. A police department spokesperson said that violent crime rates were down dramatically, a trend they have noticed in the past.
Examples of these kinds of crimes include things like armed robberies, shootings and stabbings. All these categories showed marked declines in the past week or so as the weather became colder and colder. While violent crime rates were way down, other categories showed a worrying uptick.
One category that was up is domestic violence, which officers say often increases during cold weather. Experts hypothesize that the cold weather keeps people in their homes and that being cooped up with your significant other for long periods of time can lead to increased tension and sometimes fighting. Cops say that a similar thing happens during the holidays, when people spend a good deal of time indoors with the same group of people. Throw in some alcohol and it becomes a recipe for trouble.
Cops said that drug dealing presents an unusual case during cold weather. Though they don't believe drug dealers actually stop working, the number of drug-related arrests typically declines when the weather is bad. The reason is that drug dealers move their activities in doors, often in their homes, which can make it much harder for law enforcement officials to crack down on the criminals.
Arnold & Smith, PLLC is a Charlotte based criminal defense, traffic violation defense and civil litigation law firm servicing Charlotte and the surrounding area. If you or someone you know need legal assistance, please contact Arnold & Smith, PLLC today at (704) 370-2828 or find additional resources here.
About the Author: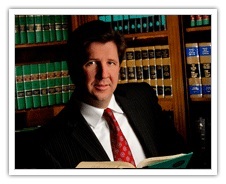 Brad Smith is a Managing Member with Arnold & Smith, PLLC where he focuses on the areas of criminal defense, DUI / DWI defense and traffic defense. Mr. Smith began his legal career in Charlotte, North Carolina as an Assistant District Attorney. In 2006, he entered private practice focusing almost entirely on criminal defense.
Born and raised in Charlotte, Mr. Smith is married with his two sons' and one daughter. In his free time, he enjoys traveling, boating, golf and hiking near his mountain home in western North Carolina.

Source:
"Police: Cold weather drives violent crime down, but others up," by Brigida Mack, published at WBTV.com.
See Our Related Videos From Our YouTube Channel:
https://www.youtube.com/user/ArnoldSmithPLLC?feature=watch
See Our Related Blog Posts:
North Carolina Man Faces Nearly Two Years In Prison After Drunken Moped Driving
Charlotte Officer Indicted By Grand Jury On Second Try