Attorney J. Bradley Smith answering the question: "Are breath test results always accurate?"
Several important recent criminal court decisions are poised to impact how law enforcement agencies across North Carolina handle drunk driving checkpoints in the future. Experts say that the cases are clarifying exactly what is required of police officers to operate a valid checkpoint.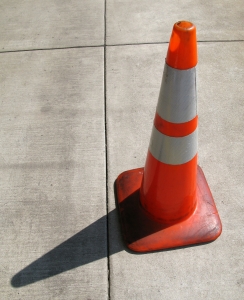 Sobriety checkpoints in North Carolina are becoming a far more common sight for drivers out in the evening or late at night. In addition to official checkpoints where officers stop all drivers passing through the area, some police departments are engaging in what are known as saturation patrols, which target areas popular for drinking with extra police officers. Both strategies are among those embraced by law enforcement agencies across the state and are aimed at cracking down on incidents of impaired driving.
Earlier this month, the North Carolina Court of Appeals issued a ruling regarding a sobriety checkpoint out of Anson County. In that case, a driver was arrested and charged with a DWI after officers conducted a breath test. However, the Court of Appeals held that the evidence obtained during the sobriety checkpoint was inadmissible during trial because the law enforcement agency conducting the sobriety checkpoint never bothered to write down official guidelines for how the checkpoint would be conducted. The case amounted to a surprising victory for the defendant and a rebuke of the local sheriff's office.
Prior to that case, another decision out of the state Court of Appeals tackled the important issue of what happens when drivers at checkpoints refuse to submit to breath tests to determine their level of impairment. In the case before the Court of Appeals, a driver was stopped by a police officer at the checkpoint after the officer noticed the smell of alcohol. The driver performed poorly on a field sobriety test and then refused to submit to a breath test at the checkpoint. At that point, the police officer detained the driver and took him to a nearby hospital to force him to submit to a blood test. All of this was done, by the way, without a warrant.
According to the officer, the warrantless search was justified because in the time it would take to obtain a warrant the alcohol in the driver's system would have time to dissipate. The driver urged the judge to throw out the blood test results, which confirmed impairment, given that they were obtained without a valid warrant. However, a local judge and later the North Carolina Appeals Court disagreed, saying that in some urgent cases officers are allowed to act without first obtaining a search warrant.
Though the Court of Appeals authorized the officer's behavior in this case, the majority noted that local law enforcement agencies have a responsibility to make judges available to review and issue warrants with relative ease so that such warrantless searches will not be necessary.
The issue of checkpoints continues to be controversial in some circles, with proponents noting that they can save lives and succeed in identifying thousands of impaired drivers. Civil rights advocates often claim that the checkpoints violate the Fourth Amendment by allowing warrantless searches. In North Carolina, the law says that police officers typically need reasonable suspicion to stop a driver for impaired driving. However, with checkpoints, cops can stop and perform a quick evaluation of everyone on the road.
Arnold & Smith, PLLC is a Charlotte based criminal defense, traffic violation defense and civil litigation law firm servicing Charlotte and the surrounding area. If you or someone you know need legal assistance, please contact Arnold & Smith, PLLC today at (704) 370-2828 or find additional resources here.
About the Author: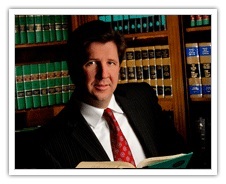 Brad Smith is a Managing Member with Arnold & Smith, PLLC where he focuses on the areas of criminal defense, DUI / DWI defense and traffic defense. Mr. Smith began his legal career in Charlotte, North Carolina as an Assistant District Attorney. In 2006, he entered private practice focusing almost entirely on criminal defense.
Born and raised in Charlotte, Mr. Smith is married with his two sons' and one daughter. In his free time, he enjoys traveling, boating, golf and hiking near his mountain home in western North Carolina.
Source:
"NC court cases help set the framework for Raleigh DWI checkpoints," by Anne Blythe, published at CharlotteObserver.com.
See Our Related Videos From Our YouTube Channel:
https://www.youtube.com/user/ArnoldSmithPLLC?feature=watch
See Our Related Blog Posts:
North Carolina Man Faces Nearly Two Years In Prison After Drunken Moped Driving
Charlotte Drunk Driving Plea Deal Rejected And Approved By Two Judges Within A Few Hours