Attorney J. Bradley Smith answering the question: "What happens if I am convicted of a DUI or DWI in North Carolina?"
Drinking and college often go hand in hand. Drinking and frat parties? Even more so. However, trouble can arise when the people doing the drinking at the frat parties are not of legal age to freely imbibe.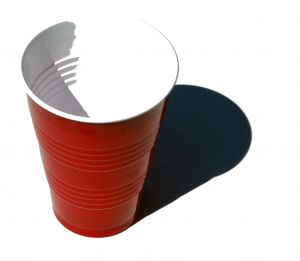 This past weekend, dozens of students from UNC Charlotte learned the hard way that authorities take the issue of underage drinking quite seriously. That's because officers with the university police force and the North Carolina Alcohol Law Enforcement office responded to complaints about a wild party going on at the Chi Phi frat house on E. Mallard Creek Church Road.
The police got reports that the Saturday night bash had underage students consuming large amounts of alcohol, with some compounding their legal troubles by then driving home. News reports indicate that 75 people were cited at the party, many for underage drinking and others for DUI. Several other students were arrested and charged with misdemeanor possession and aiding and abetting possession of alcohol.
One of those arrested was the 19-year-old president of Chi Phi who now faces the embarrassing reality of tackling criminal charges after what was supposed to be a fun weekend party. University officials say this is not the first time Chi Phi has been disciplined for similar conduct and, as a result, it has now been placed on interim suspension. The group has been chastised for violating not only university policies and their own national rules, but also state law by allowing underage students to consume alcohol.
Agents with ALE say that they responded to a noise complaint and observed underage students standing on the front lawn drinking alcohol. After entering the fraternity house, officers saw a drunken girl asleep in a room and decided that she needed to be transported to the hospital by ambulance. At least 40 other students admitted to underage drinking and were cited while several others were taken to the hospital for alcohol poisoning.
University officials say that in addition to criminal issues, the students charged in the incident will also have to answer to the Office of Student Conduct. Students will have to explain their behavior and may be required to complete alcohol or drug treatment education and counseling if found responsible.
Arnold & Smith, PLLC is a Charlotte based criminal defense, traffic violation defense and civil litigation law firm servicing Charlotte and the surrounding area. If you or someone you know need legal assistance, please contact Arnold & Smith, PLLC today at (704) 370-2828 or find additional resources here.
About the Author: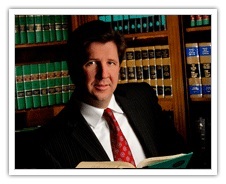 Brad Smith is a Managing Member with Arnold & Smith, PLLC where he focuses on the areas of criminal defense, DUI / DWI defense and traffic defense. Mr. Smith began his legal career in Charlotte, North Carolina as an Assistant District Attorney. In 2006, he entered private practice focusing almost entirely on criminal defense.
Born and raised in Charlotte, Mr. Smith is married with his two sons' and one daughter. In his free time, he enjoys traveling, boating, golf and hiking near his mountain home in western North Carolina.

Source:
"75 citations issued at UNCC frat party," by Bora Kim, published at KREM.com.
See Our Related Videos From Our YouTube Channel:
https://www.youtube.com/user/ArnoldSmithPLLC?feature=watch
See Our Related Blog Posts:
North Carolina Man Faces Nearly Two Years In Prison After Drunken Moped Driving
Drunk Iowa Man Arrested After BAC Levels Top The Charts