Attorney J. Bradley Smith answering the question: "What is an expungement?"
The U.S. Supreme Court issued an important decision earlier this week regarding the government's ability to place a freeze on a criminal defendant's assets prior to trial. The Supreme Court found that prosecutors are allowed to freeze assets without first seeking approval from a judge.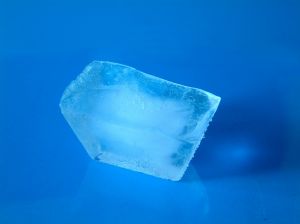 In a 6-3 decision, Justice Elena Kagan said that Johnson & Johnson sales rep Kerri Kaley and her husband were not entitled to a pretrial hearing before their assets could be frozen. Kagan wrote that the results of the grand jury indictment showed that there was probable cause to believe the couple had committed a crime, which served as the basis to freeze their assets. Kagan found that the defendants had no right to relitigate the matter in a pretrial hearing.
The Kaleys were indicted back in 2007 on charges related to stolen prescription medical devices. The two were accused of stealing used devices from hospitals that they had relationships with and then reselling them on the black market. The couple anticipated criminal charges and took out a $500,000 home-equity loan to help fund their defense. However, after the indictment was issued the couple's assets were frozen. Prosecutors claimed that the assets were linked to the illegal scheme, which was why they could not then be turned around and used to benefit the suspected thieves.
The case follows along with a precedent set in the late 1980s when the Supreme Court ruled that judges could freeze a defendant's assets before trial even if the defendant wants to use that money to pay for an attorney. In this case, the Kaleys argued that they should have been given an opportunity in a formal hearing to contest the freezing of their assets, however, the majority disagreed.
Chief Justice Roberts was joined by two others in dissent, saying that the Kaleys should have been given the chance to hold a hearing on the issue of the asset freeze. Roberts said that denying defendants this chance undermines confidence in the judicial system by depriving defendants of the right to hire the counsel of their choice.
Arnold & Smith, PLLC is a Charlotte based criminal defense, traffic violation defense and civil litigation law firm servicing Charlotte and the surrounding area. If you or someone you know need legal assistance, please contact Arnold & Smith, PLLC today at (704) 370-2828  or find additional resources here.
About the Author: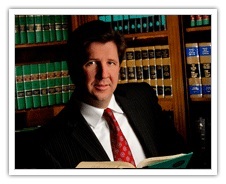 Brad Smith is a Managing Member with Arnold & Smith, PLLC where he focuses on the areas of criminal defense, DUI / DWI defense and traffic defense. Mr. Smith began his legal career in Charlotte, North Carolina as an Assistant District Attorney. In 2006, he entered private practice focusing almost entirely on criminal defense.
Born and raised in Charlotte, Mr. Smith is married with his two sons' and one daughter. In his free time, he enjoys traveling, boating, golf and hiking near his mountain home in western North Carolina.
Source:
"Supreme Court Reaffirms Ability to Freeze Assets Before Trial," by Brent Kendall, published at WSJ.com.
See Our Related Videos From Our YouTube Channel:
https://www.youtube.com/user/ArnoldSmithPLLC?feature=watch
See Our Related Blog Posts:
North Carolina Man Faces Nearly Two Years In Prison After Drunken Moped Driving
Drunk Iowa Man Arrested After BAC Levels Top The Charts