Attorney J. Bradley Smith answering the question: "Is there more than one way for police to convict a DWI?"
In a sad case out of Raleigh, one young man is behind bars after he hit and killed two others who were stopped on the side of I-40 last weekend. The accident occurred around 8 p.m. on I-40 in Raleigh and ended with 21-year-old Marshall Doran facing serious criminal charges.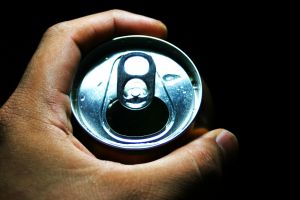 According to police, the deadly evening began when a tractor-trailer driven by Cardell Gayfield hit a patch of snow and began to lose control. His truck eventually spun out and ended up off the side of the road near U.S. 70. Two other passing motorists stopped their cars to see if they could help Gayfield and right as they did Gayfield says he noticed an oncoming vehicle moving towards them at around 60 miles per hour. The next thing Gayfield noticed was an interstate sign shaking as if it had been hit by a car and looked down to discover that both men had been hit.
Police say they don't yet know where the two good Samaritans were standing when Doran's 2001 Volvo struck them, but they are working with crash scene investigators to reconstruct what happened that night. They do know that after the deadly accident, Doran fled, leaving both men's bodies on the side of the road.
Police say that they used cop cars and a helicopter to search the area for Doran's Volvo and eventually found Doran hiding in the woods about 10 miles away from the accident scene. Doran eventually walked out of the woods, where police then arrested him. Authorities say that Doran was initially charged with second-degree murder, but that his charges have since been reduced to felony death by motor vehicle.
Though death by motor vehicle is still a felony, it's a lesser crime than second-degree murder. The legal difference between the two offenses is that second-degree murder requires prosecutors to show that he acted with malice to cause the death, something that authorities say they no longer believe.
In addition to felony death by motor vehicle, Doran has also been charged with reckless driving, DWI, possession of a Schedule 2 drug and resisting arrest. The Schedule 2 charges include drugs such as cocaine, which may also be the basis for the DWI charge. Given the array of charges facing Doran, it's clear that he will need the assistance of an experienced North Carolina criminal defense attorney.
Arnold & Smith, PLLC is a Charlotte based criminal defense, traffic violation defense and civil litigation law firm servicing Charlotte and the surrounding area. If you or someone you know need legal assistance, please contact Arnold & Smith, PLLC today at (704) 370-2828 or find additional resources here.
About the Author: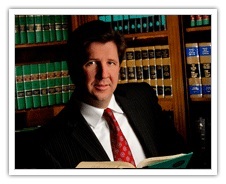 Brad Smith is a Managing Member with Arnold & Smith, PLLC where he focuses on the areas of criminal defense, DUI / DWI defense and traffic defense. Mr. Smith began his legal career in Charlotte, North Carolina as an Assistant District Attorney. In 2006, he entered private practice focusing almost entirely on criminal defense.
Born and raised in Charlotte, Mr. Smith is married with his two sons' and one daughter. In his free time, he enjoys traveling, boating, golf and hiking near his mountain home in western North Carolina.
Source:
"NC troopers say 2 men killed by hit-and-run driver as they tried to help trucker," by Andrew Kenney, published at NewsObserver.com.
See Our Related Videos From Our YouTube Channel:
https://www.youtube.com/user/ArnoldSmithPLLC?feature=watch
See Our Related Blog Posts:
North Carolina Man Faces Nearly Two Years In Prison After Drunken Moped Driving
Drunk Iowa Man Arrested After BAC Levels Top The Charts