Attorney J. Bradley Smith answering the question: "What am I obligated to do if I've been pulled for Drinking and Driving?"
In a case that highlights just how important it is for those facing criminal charges to behave properly while in court and before a judge, news reports indicate that a teen from North Carolina is now facing jail time after he chose to moon a judge that he was unhappy with.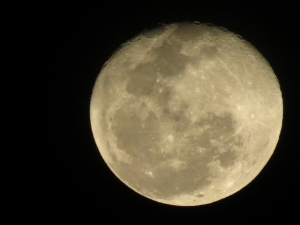 According to witnesses, Jonathan Lee Gaddy, a 19-year-old from Burlington, was in court this past week to face charges related to underage drinking. Though the initial charge was relatively minor, Gaddy managed to make his situation much worse by failing to control his behavior while in front of the judge.
Those in attendance at the time say that Alamance County District Court Judge Jim Roberson asked Gaddy to pull up the waistband of his sweatpants at least two separate times. Judge Roberson was evidently upset that he could see Gaddy's underpants. Gaddy decided he did not want to pull up his pants and continued ignoring the judge's direct requests.
On his way out of the courtroom, Gaddy is alleged to have pulled his pants down completely, to below his knees, as he was walking away. Though he never showed any skin, reports indicate that his underwear was entirely exposed.
The bad behavior led to swift condemnation by Judge Roberson. Rather than laugh at the incident, Roberson ordered Gaddy to be taken into custody for 10 days. The teen will now have the next 10 days to sit in the Alamance County jail to think about his behavior. Before being led away, Judge Roberson took time to reprimand Gaddy for his behavior in the courtroom, explaining that he should conduct himself in a professional manner when before a judge.
Gaddy has since apologized for his actions, apparently taking the advice of his criminal defense attorney to heart. Gaddy's case is a good example of how defendants should not behave when in court. Rather than provoke a judge into issuing an even harsher decision, it is best to instead stay quiet, speak in a respectful manner and dress in a way that shows the judge how seriously you consider the matter.
Arnold & Smith, PLLC is a Charlotte based criminal defense, traffic violation defense and civil litigation law firm servicing Charlotte and the surrounding area. If you or someone you know need legal assistance, please contact Arnold & Smith, PLLC today at (704) 370-2828 or find additional resources here.
About the Author: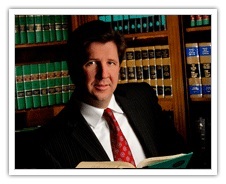 Brad Smith is a Managing Member with Arnold & Smith, PLLC where he focuses on the areas of criminal defense, DUI / DWI defense and traffic defense. Mr. Smith began his legal career in Charlotte, North Carolina as an Assistant District Attorney. In 2006, he entered private practice focusing almost entirely on criminal defense.
Born and raised in Charlotte, Mr. Smith is married with his two sons' and one daughter. In his free time, he enjoys traveling, boating, golf and hiking near his mountain home in western North Carolina.

Source:
"NC man gets jail after dropping pants to judge," by, published at NewsObserver.com.
See Our Related Videos From Our YouTube Channel:
https://www.youtube.com/user/ArnoldSmithPLLC?feature=watch
See Our Related Blog Posts:
North Carolina Man Faces Nearly Two Years In Prison After Drunken Moped Driving
Charlotte Officer Indicted By Grand Jury On Second Try