Attorney J. Bradley Smith answering the question: "I was found not guilty of a charge, but my record still shows the charge?"
In a surprising and welcome move, Charlotte's city manager, Ron Carlee, has said that the box that asks candidates to disclose their criminal histories will be removed from applications for most city jobs.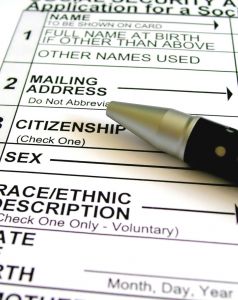 The announcement means that Charlotte joins a league of a growing number of cities across the country that has decided to "ban the box." These cities include Minneapolis, Seattle and, closer to home, Durham. In each case, city governments decided it was not only better for job applicants, but for the city itself to eliminate the question about whether a person has a criminal record.
Opponents of the trend argue that by eliminating the question, it is possible that city government will employ those who pose serious dangers to their co-workers or even the public. These people believe that criminal records should definitively rule applicants out for jobs, seemingly forever.
Thankfully, these critics have not been able to sway the opinions of managers in places like Charlotte. Instead, supporters of "ban the box" efforts have convinced officials that ex-convicts desperately need work and that by eliminating all of those with criminal records from consideration, the city could wind up losing out on talented and qualified applicants.
Supporters point out that a mistake made years or even decades ago should not singlehandedly make a person unemployable for life. By implementing such rigid rules that come along with the box, cities lose out on talented individuals who are often highly qualified and merely looking for a chance to show their skill.
The measure is also aimed at lowering recidivisms rates according to some experts who say that it sends the message that people have paid for their crimes and can now move on and become incorporated in society. By giving people a second chance, you give them another reason not to reoffend, an important incentive to keeping people out of trouble.
Now that Carlee's decision has been made, Charlotte will eliminate the question, "Have you ever pled guilty to, or been convicted of, a crime other than a minor traffic violation?" from applications for most positions. Those applying to be police officers or airport security workers will still have to answer this question given the requirements for those jobs.
Background checks will continue to be conducted and questions can be asked later on in the hiring process. The goal of the measure is to ensure that those with some incidents on their records are not reluctant to apply for jobs they might be perfectly suited for. The hope is that thousands of men and women across North Carolina who have paid for their crimes will now be given a second chance to start over and support their families.
Arnold & Smith, PLLC is a Charlotte based criminal defense, traffic violation defense and civil litigation law firm servicing Charlotte and the surrounding area. If you or someone you know need legal assistance, please contact Arnold & Smith, PLLC today at (704) 370-2828  or find additional resources here.
About the Author: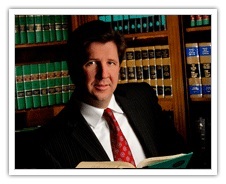 Brad Smith is a Managing Member with Arnold & Smith, PLLC where he focuses on the areas of criminal defense, DUI / DWI defense and traffic defense. Mr. Smith began his legal career in Charlotte, North Carolina as an Assistant District Attorney. In 2006, he entered private practice focusing almost entirely on criminal defense.
Born and raised in Charlotte, Mr. Smith is married with his two sons' and one daughter. In his free time, he enjoys traveling, boating, golf and hiking near his mountain home in western North Carolina.
Source:
"Charlotte won't ask about convictions on initial job applications," by Fred Clasen-Kelly, published at CharlotteObserver.com.
See Our Related Videos From Our YouTube Channel:
https://www.youtube.com/user/ArnoldSmithPLLC?feature=watch
See Our Related Blog Posts:
North Carolina Man Faces Nearly Two Years In Prison After Drunken Moped Driving
Charlotte Officer Indicted By Grand Jury On Second Try