Attorney J. Bradley Smith answering the question: "A past conviction is keeping me from finding work what can I do?"
A terrible recent story out of North Carolina seems to support the idea that no good deed goes unpunished. According to news reports, 20-year-old Lewis James Little, a sophomore at North Carolina Central University, spent nearly a month behind bars after reporting a crime to local police officers who wrongly concluded that he was involved in the matter.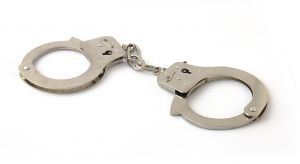 The debacle began last summer when Little and a group of his friends from NCCU were getting together at another person's home for an evening of hanging out. As they were walking into the house, Little and his friends spotted the body of a 25-year-old in the middle of the street.
Little says he and his friends were alarmed and while many wanted to call the cops, they were afraid at involving themselves in the matter. Little decided he needed to do the right thing and report the dead body, so he called the local police department.
Things started to go bad quickly after officers arrived on the scene when Little says he found himself facing intense questioning and was soon in handcuffs. Police say they thought he played a role in the break-in at a nearby home and that the robbery may have had something to do with the subsequent murder that left 25-year-old Michael Lee dead.
Another witness came forward and identified Little as one of three men who participated in the home invasion, further bolstering the police officers' belief that Little was involved in the very crime that he called to report. As a result, Little was thrown into a Durham, NC jail where he sat for almost a month.
Little says his bond was set at $1.425 million and that prosecutors charged him with a litany of crimes including burglary and kidnapping. After detectives continued to investigate the matter they say that they soon suspected Little had not actually been involved in the crime and was instead a victim of false identification.
Finally, Little says he was released with prosecutors issuing an apology for the arrest and detention. Though he says he appreciates the apology, it does not go far enough to undo some of the serious harm he suffered as a result. For one thing, Little says he has had trouble securing housing and finding a job since his wrongful arrest. Even worse, Little says he now believes he would not report the dead body if he had it to do over again. Though he feels bad about it, he says knowing what he knows now, he believes he would have been better off ignoring the body and continuing on with his evening, a truly sad state of affairs.
Arnold & Smith, PLLC is a Charlotte based criminal defense, traffic violation defense and civil litigation law firm servicing Charlotte and the surrounding area. If you or someone you know need legal assistance, please contact Arnold & Smith, PLLC today at (704) 370-2828   or find additional resources here.
About the Author: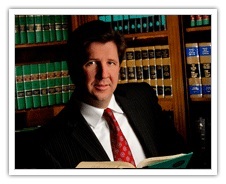 Brad Smith is a Managing Member with Arnold & Smith, PLLC where he focuses on the areas of criminal defense, DUI / DWI defense and traffic defense. Mr. Smith began his legal career in Charlotte, North Carolina as an Assistant District Attorney. In 2006, he entered private practice focusing almost entirely on criminal defense.
Born and raised in Charlotte, Mr. Smith is married with his two sons' and one daughter. In his free time, he enjoys traveling, boating, golf and hiking near his mountain home in western North Carolina.
Source:
"Who Is Lewis James Little? NC College Student Jailed For A Month After Reporting Crime To Police," by Treye Green, published at IBTimes.com.
See Our Related Videos From Our YouTube Channel:
https://www.youtube.com/user/ArnoldSmithPLLC?feature=watch
See Our Related Blog Posts:
Insurance Fraud Lands Three North Carolina Friends Behind Bars
Charlotte Tween Steals Car And Crashes Into School Bus