Attorney J. Bradley Smith answering the question: "What are the long term effects of being convicted of a crime?"
A recent article in a Colorado newspaper discussed the current movement here in North Carolina to change the state's laws regarding juvenile criminal offenders. As it stands now, 16 and 17 year olds arrested in North Carolina are automatically treated as adults, rather than children.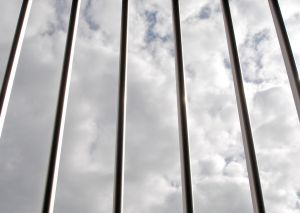 Advocates for change note that North Carolina is nearly alone in its harsh treatment of teenage offenders. In fact, New York is the only other state in the country where juvenile offenders in their late teens are automatically treated as adults in the criminal justice system, regardless of the nature of crime that was allegedly committed.
Opponents of the current laws point out that 48 other states have gradually shifted away from such a harsh approach, realizing that locking young people in adult prisons seldom does anyone any good. The problem is that teens who are exposed to such violent surroundings often never receive the kind of rehabilitative care they need and instead end up learning even more dangerous habits from the more experienced criminals they are surrounded by.
For those young people sentenced to adult punishment for their crimes, the experience can be a traumatizing one. Some who have survived discuss incidents of rape, physical violence and intimidation from the other adult male inmates. With an interest in survival, many young offenders gravitate towards the long-term prisoners and learn new tricks, often becoming more adept criminals rather than reforming their ways.
In North Carolina, there are currently 64 minors in adult prisons. Advocates have been working for years to get the age of adult criminal responsibility in the state raised. It appears that those in New York have had some success, with the governor recently acknowledging how outdated the state's current juvenile justice laws are. Governor Cuomo specifically called out the issue during his State of the State Address this January, saying that the state's laws "are not right," and that legislators "must raise the age."
While New York officials have established a commission on youth safety to examine the issue and release findings, North Carolina appears to have little interest in reform. Groups in the state including the North Carolina Sheriffs' Association and the Conference of District Attorneys have expressed reservations about raising the age of adult criminal responsibility. These groups claim that there could be an increase in crime given the reduction in penalties and that it might also cost taxpayers more money to shift some teenage offenders back into the juvenile justice system.
The hope is that issues of cost do not prevent badly needed legal reform and instead, principles of fairness and an eye for rehabilitation lead legislators to consider changing the state's outdated laws.
Arnold & Smith, PLLC is a Charlotte based criminal defense, traffic violation defense and civil litigation law firm servicing Charlotte and the surrounding area. If you or someone you know need legal assistance, please contact Arnold & Smith, PLLC today at (704) 370-2828 or find additional resources here.
About the Author: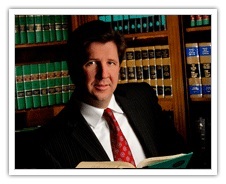 Brad Smith is a Managing Member with Arnold & Smith, PLLC where he focuses on the areas of criminal defense, DUI / DWI defense and traffic defense. Mr. Smith began his legal career in Charlotte, North Carolina as an Assistant District Attorney. In 2006, he entered private practice focusing almost entirely on criminal defense.
Born and raised in Charlotte, Mr. Smith is married with his two sons' and one daughter. In his free time, he enjoys traveling, boating, golf and hiking near his mountain home in western North Carolina.
Source:
"N.Y., N.C. consider changes to juvenile justice laws," published at Coloradoan.com.
See Our Related Videos From Our YouTube Channel:
https://www.youtube.com/user/ArnoldSmithPLLC?feature=watch
See Our Related Blog Posts:
North Carolina Criminal Cases Tackle Sobriety Checkpoints
Cold Weather Has Surprising Impact On Charlotte Crime Rates