Attorney J. Bradley Smith answering the question: "The person that called the police doesn't want to press charges."
A man from Concord, North Carolina made national headlines when he was arrested for sucking on a woman's toes in a Lincolnton Walmart. The arrest of Michael Brown was sensational and prompted a flurry of articles in newspapers across the country. Now that Brown is behind bars, he faces serious criminal charges despite the generally silly tone of many articles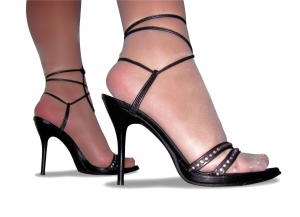 Police say that the incident began when Brown walked into the Walmart located on North Generals Boulevard a little after 11 a.m. Shortly after entering the store, Brown approached a female shopper and said that he was a podiatry student. The two struck up a conversation and eventually Brown talked the woman into trying on several pairs of shoes, all with his eager assistance.
At some point during the shoe fitting, Brown is said to have held the woman's foot, put it up to his mouth and began sucking on her toes. The woman was understandably horrified and says that she believed Brown was a Walmart employee. Brown attempted to smooth things over and offered to pay for the woman's groceries, but that did not do the trick.
As the woman's alarm grew more obvious, Brown ended up leaving the store. The woman went to customer service and reported the incident and it did not take long until the police were involved.
A few days after the police report was filed, officers released a surveillance photo and shortly thereafter a neighbor recognized Brown and called police with information on his whereabouts. Brown was arrested and charged with misdemeanor assault on a female, a relatively minor crime, but one made more serious in light of his previous criminal record.
According to Lincolnton police, a quick search revealed that Brown was a registered sex offender in North Carolina. Brown was charged with a sex offense back in 2001 in Cabarrus County and has apparently had similar foot-related run-ins with the law before.
What the recent arrest will mean for Brown remains to be seen, but you can bet that with the extraordinary national attention centered on the case it is unlikely prosecutors will go easy.
Arnold & Smith, PLLC is a Charlotte based criminal defense, traffic violation defense and civil litigation law firm servicing Charlotte and the surrounding area. If you or someone you know need legal assistance, please contact Arnold & Smith, PLLC today at (704) 370-2828 or find additional resources here.
About the Author: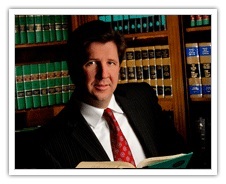 Brad Smith is a Managing Member with Arnold & Smith, PLLC where he focuses on the areas of criminal defense, DUI / DWI defense and traffic defense. Mr. Smith began his legal career in Charlotte, North Carolina as an Assistant District Attorney. In 2006, he entered private practice focusing almost entirely on criminal defense.
Born and raised in Charlotte, Mr. Smith is married with his two sons' and one daughter. In his free time, he enjoys traveling, boating, golf and hiking near his mountain home in western North Carolina.
Source:
"NC man arrested in Walmart toe-sucking case," by Steve Lyttle, published at TheState.com.
See Our Related Videos From Our YouTube Channel:
https://www.youtube.com/user/ArnoldSmithPLLC?feature=watch
See Our Related Blog Posts:
North Carolina Criminal Cases Tackle Sobriety Checkpoints
Cold Weather Has Surprising Impact On Charlotte Crime Rates