Attorney J. Bradley Smith answering the question: "What are the long term effects of being convicted of a crime?"
In a curious case out of Rowan County, North Carolina, a couple is facing serious criminal charges after getting caught stealing a pair of cheap sunglasses. The case should serve as a glaring reminder that even relatively minor crimes like shoplifting can spiral into much bigger issues given the right set of circumstances.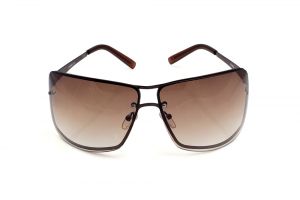 According to the Rowan County Sheriff's Office, things started going badly for Ana Marie Isenhour and Michael Shane Hooks one evening in late January. The couple, who live together in Gold Hill, NC, were shopping at the Gold Hill Market located on Highway 52.
The clerk at the store says the two were shopping together for some time and actually ended up buying several items, but the clerk noticed that they had picked up a pair of $14.99 sunglasses and never paid for them. The concerned store employee followed the pair to the parking lot and asked to have the sunglasses back. This confrontation quickly soured and the two pulled handguns out of their vehicle and threatened the clerk.
Police say that Hooks was carrying a Smith & Wesson .40 caliber handgun while Isenhour had a .380 semiautomatic handgun. Interestingly, the couple returned to the same market the very next morning to buy gas, this time driving an easily identified vehicle. The owner of the market emerged and insisted that the two leave before he called the cops. Thankfully both drove off without another show of force.
When the store's owner returned back inside the store he called the local sheriff's office to report the repeat encounter and officers were able to intercept the couple only a short distance from the market. The couple was pulled over in a blue GMC SUV on the 5000 block of St. Stephen's Church Road.
Officers say that both had weapons on them at the time and were charged with robbery with a dangerous weapon and second degree trespassing. Both crimes are serious felonies and carry seriously long jail terms if convicted. Both Hooks and Isenhour are being held in jail on $50,000 bond. And to think the whole issue started over a pair of cheap sunglasses…
Arnold & Smith, PLLC is a Charlotte based criminal defense, traffic violation defense and civil litigation law firm servicing Charlotte and the surrounding area. If you or someone you know need legal assistance, please contact Arnold & Smith, PLLC today at (704) 370-2828 or find additional resources here.
About the Author: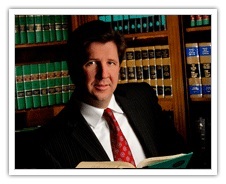 Brad Smith is a Managing Member with Arnold & Smith, PLLC where he focuses on the areas of criminal defense, DUI / DWI defense and traffic defense. Mr. Smith began his legal career in Charlotte, North Carolina as an Assistant District Attorney. In 2006, he entered private practice focusing almost entirely on criminal defense.
Born and raised in Charlotte, Mr. Smith is married with his two sons' and one daughter. In his free time, he enjoys traveling, boating, golf and hiking near his mountain home in western North Carolina.
Source:
"Cheap sunglasses lead to felony charges for Rowan couple," by David Whisenant, published at WBTV.com.
See Our Related Videos From Our YouTube Channel:
https://www.youtube.com/user/ArnoldSmithPLLC?feature=watch
See Our Related Blog Posts:
North Carolina Criminal Cases Tackle Sobriety Checkpoints
Cold Weather Has Surprising Impact On Charlotte Crime Rates