Attorney J. Bradley Smith answering the question: "Do I need to hire an attorney if I have been falsely accused?"
A public hearing took place earlier this week in Raleigh regarding a possible constitutional amendment in North Carolina that would allow criminal defendants to waive their right to a jury trial. If implemented, the measure would permit anyone except those facing a possible death sentence to choose to waive the right to a jury and instead let a judge hear the case.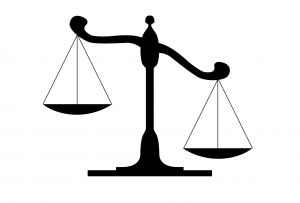 Both houses of the General Assembly passed the constitutional amendment last year with almost unanimous support. Before the amendment can be officially implemented, it will first need to be approved by a majority of voters in an election scheduled for the fall.
Those who support the measure say that it offers defendants added choices when preparing their defense and also could save the court system serious money. By allowing for a speedier trial process when defendants believe a jury is not in their best interest, the hope is that everyone can benefit.
Though the measure passed the legislature with wide margins of support, there are some critics to the proposed change. Public defenders have been especially cautious about the measure, saying that they worry about the possibility that a judge or a prosecutor could exert pressure on a defendant to accept a bench trial. The interest of speed and judicial economy might come to outweigh a defendant's wishes in some cases, a possibility that worries those in the criminal defense world.
The usual process of jury selection is a time consuming activity and costs North Carolina courts a good deal of money. As the law is currently written, defendants do not need to fear being pressured into waiving their right to a jury trial. Should the amendment pass, it is very possible that some defendants could face undue pressure to waive a right they may not actually be comfortable waiving.
The measure would bring North Carolina into alignment with many other states that already have the option of bench trials for serious crimes. In North Carolina, defendants in federal courts can already waive their right to a jury trial, as can defendants facing misdemeanor charges.
Arnold & Smith, PLLC is a Charlotte based criminal defense, traffic violation defense and civil litigation law firm servicing Charlotte and the surrounding area. If you or someone you know need legal assistance, please contact Arnold & Smith, PLLC today at (704) 370-2828 or find additional resources here.
About the Author: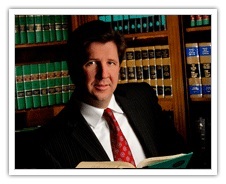 Brad Smith is a Managing Member with Arnold & Smith, PLLC where he focuses on the areas of criminal defense, DUI / DWI defense and traffic defense. Mr. Smith began his legal career in Charlotte, North Carolina as an Assistant District Attorney. In 2006, he entered private practice focusing almost entirely on criminal defense.
Born and raised in Charlotte, Mr. Smith is married with his two sons' and one daughter. In his free time, he enjoys traveling, boating, golf and hiking near his mountain home in western North Carolina.
Source:
"Criminal Defendants In North Carolina Could Waive Right To Jury Trial," by Jorge Valencia, published at WUNC.org.
See Our Related Videos From Our YouTube Channel:
https://www.youtube.com/user/ArnoldSmithPLLC?feature=watch
See Our Related Blog Posts:
North Carolina Criminal Cases Tackle Sobriety Checkpoints
Cold Weather Has Surprising Impact On Charlotte Crime Rates