J. Bradley Smith of Arnold & Smith, PLLC answers the question "Do I need to hire an attorney if I have been falsely accused?"
Two Robeson County men were freed earlier this week from the North Carolina Department of Corrections after serving 30 years for the rape and murder of an 11-year-old girl in 1983. Henry McCollum and Leon Brown were freed after DNA extracted from a cigarette butt near the girl's body implicated another man.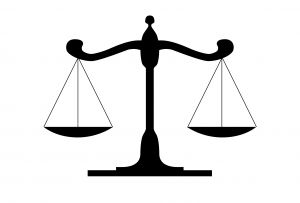 Now members of a Gaston County family say the man—Roscoe Artis—was involved in the 1980 rape and killing of 30-year-old Bernice Moss. Artis was once a suspect in Moss's killing, according to Charlotte's WBTV. Moss's body was found in a wooded area of Gaston County that is now home to a Walmart.
Artis is already serving a life sentence for the 1983 rape and murder of Joann Brockman. Brockman's rape and murder occurred less than a month after the rape and killing of Katrina Buie. Mr. McCollum and Mr. Brown were initially convicted of raping and killing Buie. McCollum was sentenced to death, while Brown was sentenced to life in prison.
Artis's criminal history of multiple rapes and assaults dates back to 1957, according to a witness who testified at McCollum's and Brown's hearing last Monday. He lived with his sister in a house near the soybean field where Sabrina Buie's body was found. Artis, now 74, has insisted that he knows McCollum and Brown did not kill Buie, but he denied that he was involved in Buie's death, even though he admitted seeing the girl the night she went missing and said he knew her because she used to buy cigarettes from him.
Kenneth Rose, the attorney who represented Mr. McCollum, described the murder of Bernice Moss as "almost identical" to Katrina Buie's killing. The killings of Buie, Brockman and Moss bore some eerie hallmarks that pointed to one killer and possibly the same killer, according to a memorandum filed in McCollum's case. All three killings, the memorandum suggests, were committed by Artis.
When Johnnie Mae Johnson read news accounts of McCollum's and Brown's cases this week, she said the horror of her sister's death came rushing back. She said Gastonia police suspected that Artis was involved in Bernice Moss's murder and were looking for him, but they never located him. Court records show that an order for Artis's arrest was issued but never served, and the Gaston County District Attorney dismissed the case against Artis in 1990 after learning he was imprisoned in Robeson County on another murder conviction.
Ms. Johnson said she wants Artis tried for her sister's murder. "That was the only sister I had," she said. Securing justice for Bernice Moss—even over 30 years after her death—Johnson said, would bring closure to the family. "The wounds have never been closed," she said, "because justice has never been done."
It is not clear why the case against Artis was dismissed in 1990. The district attorney who dismissed the case has retired, and a clerk told WBTV that the case files have been destroyed.
Arnold & Smith, PLLC is a Charlotte based criminal defense, traffic violation defense and civil litigation law firm servicing Charlotte and the surrounding area. If you or someone you know need legal assistance, please contact Arnold & Smith, PLLC today at (704) 370-2828   or find additional resources here.
About the Author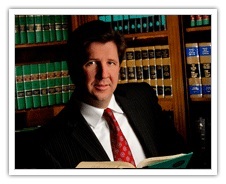 Brad Smith is a Managing Member of Arnold & Smith, PLLC, where he focuses on the areas of criminal defense, DUI / DWI defense and traffic defense.
Mr. Smith was born and raised in Charlotte. He began his legal career as an Assistant District Attorney before entering private practice in 2006.
In his free time, Mr. Smith enjoys traveling, boating, golf, hiking and spending time with his wife and three children.
Sources:
http://www.wbtv.com/story/26452840/2-men-exonerated-new-suspect-connected-to-another-murder-case-in-gastonia
http://www.washingtonpost.com/posteverything/wp/2014/09/04/i-just-freed-an-innocent-man-from-death-row-and-im-still-furious/
http://s3.documentcloud.org/documents/1281161/mccollum-brown-memo.txt
http://www.fayobserver.com/news/local/robeson-judge-overturns-conviction-for-two-robeson-county-men-in/article_20110060-8ad8-504a-ba7f-5b44914355cb.html
See Our Related Video from our YouTube channel:
https://www.youtube.com/user/ArnoldSmithPLLC/videos
See Our Related Blog Posts: