Charlotte Criminal Lawyer Brad Smith answers the question: "I was found not guilty of a charge, buy my record still shows the charge. What is going on?"
Imagine being charged with a crime, going through the entire trial process, being found not guilty, and still being worried about the prosecution bringing the charges against you again. Fortunately, the United States court system is set up in a way that a defendant can not be charged twice for the same crime. This is called double jeopardy. You may have heard this term before, but let us take a deeper dive into understanding the concept and what it actually means for North Carolina residents.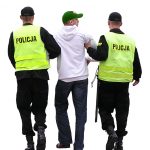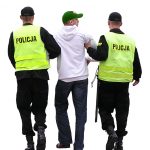 The Fifth Amendment of the United States Constitutions protects individuals from being prosecuted more than once for the same charge or crime. In court, double jeopardy would be considered a defense in a criminal trial. However, double jeopardy does not apply in all situations and there are specific criteria that must be met before double jeopardy applies. In order for the defense of double jeopardy to apply, it must first "attach."
Attaching Double Jeopardy
Double jeopardy attaches to a crime at certain times. The court system and the progress of the case determines when the attachment occurs.
Superior Court: A case that is being heard in superior court has double jeopardy attaches after the jury had been chosen and sworn in. Additionally, if a defendant enters in a guilty plea and the judge accepts the plea, double jeopardy attaches.
District Court: A case in district court will have double jeopardy attach when the judge starts hearing evidence.
Applying Double Jeopardy
After understanding the timing of double jeopardy attaching, it is important to know the situations in which double jeopardy applies. The following are the more common situations in which double jeopardy applies:
After being prosecuted for a crime and being found not guilty, or acquitted of the crime, the defendant can not be prosecuted for that crime after being acquitted.
If a defendant is found guilty of the crime, they can not be charged with the same crime again.
The same conviction can not have two punishments.
The above is not a complete list of situations when double jeopardy applies, but common instances.
What About Mistrials?
Sometimes during court proceedings, a mistrial is declared. This can be for various reasons and only in certain instances does double jeopardy attach. Mistrials that are declared because of a manifest necessity does not mean double jeopardy attaches; the case can be heard again. Manifest necessity means the defendant's right to a fair trial outweighs the public interest of the case. A common example of this is if the jury is unable to come to a conclusion, the case may be heard again. Additionally, a mistrial that is the result of a motion from the defendant does not usually attach double jeopardy.
There are instances in which double jeopardy applies with a mistrial. If there is prosecutorial misconduct or judicial misconduct, double jeopardy will usually attach and the case can not be heard again.
The criminal defense attorneys at Arnold & Smith, PLLC are here to guide you through the criminal process. If you have questions about whether the defense of double jeopardy applies to your case, we can help. Contact us today.
The criminal defense attorneys at Arnold & Smith, PLLC are here to help you navigate the confusing world of a criminal trial. We know that defendants should be given the fairest trial possible and strive to take the proper precautions and steps to ensure fairness. If you have been charged with a crime in North Carolina, the criminal law attorneys at Arnold & Smith, PLLC are here to help you. Our goal is to give you the best possible representation to achieve the best possible outcome, this includes making sure that none of your constitutional rights are being violated in the process. Contact us today for more information.  If you find yourself facing criminal charges and need the help of an experienced criminal defense attorney in or around Charlotte, Lake Norman, or our new office in Monroe (by appointment only until 2019), please contact Arnold & Smith, PLLC today at (704) 370-2828 or find additional resources here.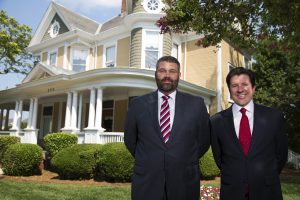 The criminal defense attorneys at Arnold & Smith, PLLC make it their mission to zealously defend their clients on a wide range of criminal matters at both the state and federal levels. These matters may include any charge from traffic offenses; DWI/DUI; drug charges (from simple possession to possession with intent to distribute and trafficking); gun permit denials; weapons offenses; and property crimes (larceny, breaking and entering, robbery, fraud, embezzlement, white collar offenses); to sexually related offenses (indecent exposure; sexual assault, crimes against nature, removal from sex offender registry); and violent crimes (domestic violence; assault; manslaughter; homicide, murder). Other legal issues that Arnold & Smith, PLLC criminal clients may be facing include restraining orders, restraining order and probation violations, expungements; appeals; and immigration issues related to criminal charges. Our criminal defense attorneys are passionate about ensuring that individuals empower themselves by being informed about their constitutional rights, and stand at the ready to fight in the defense of those facing criminal charges.
Source:
https://www.law.cornell.edu/constitution/fifth_amendment
https://law.academic.ru/67408/manifest_necessity
Image Credit:
https://www.freeimages.com/photo/arrested-1436680
See Our Related Video from our YouTube channel:
https://www.youtube.com/user/ArnoldSmithPLLC?feature=watch
See Our Related Blog Posts: