Charlotte Criminal Lawyer Brad Smith answers the question: "Am I allowed to videotape an interaction with police? Can they make me stop filming?"
If you watch any TV crime drama, you will likely hear the phrase "right to a speedy trial." This phrase is thrown about in many television scenes, but most people do not know what that means in real life. For most, a speedy trial means that criminal charges and prosecution must be done as quick as possible. Determining what the court finds to be "quick," however, varies on many different factors.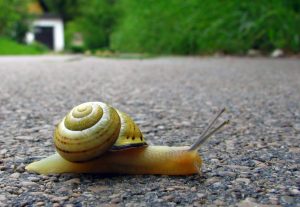 A variety of factors can influence how long your criminal trial can take. The complexity of the charge, the schedule of the prosecutor, how long the investigation process takes to complete, witness availability, and even how many cases are in front of yours can alter the length of a trial. In general, there are guidelines that detail the right to a speedy trial and how determine whether that right has been violated.
A Constitutional Right
The right to a speedy trial is guaranteed by the United States Constitution. The Sixth Amendment to the Constitution states that "the accused shall enjoy the right to a speedy and public trial." An accused also has the right to a trial without unnecessary delay.
In addition to a constitutionally protected right, states can have their own statutes that outline the timeline of a trial and sets limits on time. North Carolina, however, does not have a separate law or statute governing speedy trials. Nevertheless, those who are charged with a crime and prosecuted in the state courts are still protected through their constitutional right to a speedy trial.
Speedy Trial Determination
The issue of whether there has been a speedy trial or not does not usually appear until the case has been going on for a year or more. It is one of those issues that does not arise until it becomes a potential problem. If you are thinking that a speedy trial is vague, you are not alone. In Bart v. Wingo, the Supreme Court came up with four factors that determine if the right to a speedy trial is developed.
The length of time the trial is delayed;
The reasoning behind this delay;
The way that the defendant has asserted the right to a speedy trial, both the time and manner of asserting the right will be considered;
Whether the delay in the trial has caused an unfair prejudice against the defendant.
These factors lead to the conclusion that it is not necessarily enough to merely assert that they think their right to a speedy trial is violated. A defendant must also show that there was some sort of harm suffered because of this delay.
If you have been charged with a crime in North Carolina, the criminal law attorneys at Arnold & Smith, PLLC are here to help you. Our goal is to give you the best possible representation to achieve the best possible outcome, this includes making sure that none of your constitutional rights are being violated in the process. Contact us today for more information.  If you find yourself facing criminal charges and need the help of an experienced criminal defense attorney in or around Charlotte, Lake Norman, or our new office in Monroe (by appointment only until 2019), please contact Arnold & Smith, PLLC today at (704) 370-2828 or find additional resources here.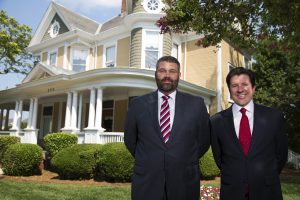 The criminal defense attorneys at Arnold & Smith, PLLC make it their mission to zealously defend their clients on a wide range of criminal matters at both the state and federal levels. These matters may include any charge from traffic offenses; DWI/DUI; drug charges (from simple possession to possession with intent to distribute and trafficking); gun permit denials; weapons offenses; and property crimes (larceny, breaking and entering, robbery, fraud, embezzlement, white collar offenses); to sexually related offenses (indecent exposure; sexual assault, crimes against nature, removal from sex offender registry); and violent crimes (domestic violence; assault; manslaughter; homicide, murder). Other legal issues that Arnold & Smith, PLLC criminal clients may be facing include restraining orders, restraining order and probation violations, expungements; appeals; and immigration issues related to criminal charges. Our criminal defense attorneys are passionate about ensuring that individuals empower themselves by being informed about their constitutional rights, and stand at the ready to fight in the defense of those facing criminal charges.
Source:
https://www.uscourts.gov/about-federal-courts/educational-resources/educational-activities/sixth-amendment-activities
https://www.oyez.org/cases/1971/71-5255
Image Credit:
https://www.freeimages.com/photo/speed-up-1535835
See Our Related Video from our YouTube channel:
https://www.youtube.com/user/ArnoldSmithPLLC?feature=watch
See Our Related Blog Posts: