Charlotte DWI Lawyer Brad Smith answers the question: "If I simply intend to plead guilty, why do I need a lawyer?"
If you watch a television drama that follows the story of a crime and its prosecution, it seems like a quick process. A crime is committed, suspects are identified, a suspect is charged, the court hears the case, and an outcome is decided. Reality is not like television. Sometimes it takes days, months, or even years to determine who committed a crime. Is there a time limit for bringing about a charge on a suspect? Or can charges be brought anytime after the crime was committed and a suspect was found? The answer to those questions vary from state to state, but in North Carolina it depends on whether the crime was a misdemeanor or a felony.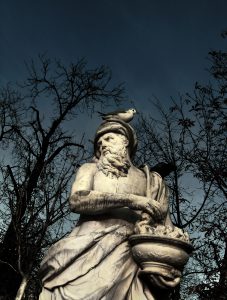 Misdemeanor Statute of Limitations
Generally, misdemeanor crimes have a two-year statute of limitations in which a charge must be brought against a suspect. North Carolina statute states that "the crimes of deceit and malicious mischief, and the crime of petty larceny" with a value of property $5.00 or less need to be charged within two years. Crimes that are considered malicious misdemeanors are not subject to this two-year statute of limitations. The statute goes on to state that if the prosecution abandons the charge or case for an offense, the prosecution can not instigate the same charges if more than a year has passed.
Felony Statute of Limitations
While misdemeanors are subject to a statute of limitations statute, as seen above, felony charges do not have the same regulation. There is no statute of limitations on felony charges. This does not mean that there are no regulations on felony charges. A defendant is still afforded the right to a speedy trial, as guaranteed by the United States Constitution. Regardless of the crime being charged, from murder to forgery, there is no time barring the felony charge.
While there is no statute of limitations, it is important to look at case histories to determine if prosecutors do in fact bring charges years after a crime has been committed. In North Carolina, there are examples of charges being brought decades after the crime had been committed. Most recently, charges were brought against a defendant 25 years after he had been charged with "taking indecent liberties with a child and felony child abuse." The court of appeals upheld the conviction in State of North Carolina v. Edward M. Alonzo even though the crime was committed in the early 1990s.
There have been instances in which the question of statutes of limitations was brought to the Supreme Court of the United States. The Court has stated that state legislatures have statutes to prevent overly stale criminal charges and to reduce the chances that a defendant's trial is prejudiced. North Carolina interpreted these findings as due process being violated if the defendant can show that a delay in charges has prejudiced the defendant's case.
If you have questions about the timing of your criminal charges being brought, the criminal defense attorneys at Arnold & Smith, PLLC are here to help you. We know that the lack of a statute of limitations on felony charges can bring doubt and uncertainty into your mind. Contact us today to get help with your criminal charges. If you find yourself facing criminal charges and need the help of an experienced criminal defense attorney in or around Charlotte, Lake Norman, or our new office in Monroe (by appointment only until 2019), please contact Arnold & Smith, PLLC today at (704) 370-2828 or find additional resources here.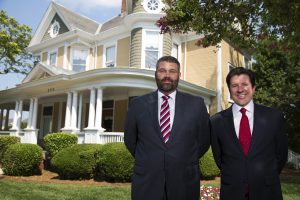 The criminal defense attorneys at Arnold & Smith, PLLC make it their mission to zealously defend their clients on a wide range of criminal matters at both the state and federal levels. These matters may include any charge from traffic offenses; DWI/DUI; drug charges (from simple possession to possession with intent to distribute and trafficking); gun permit denials; weapons offenses; and property crimes (larceny, breaking and entering, robbery, fraud, embezzlement, white collar offenses); to sexually related offenses (indecent exposure; sexual assault, crimes against nature, removal from sex offender registry); and violent crimes (domestic violence; assault; manslaughter; homicide, murder). Other legal issues that Arnold & Smith, PLLC criminal clients may be facing include restraining orders, restraining order and probation violations, expungements; appeals; and immigration issues related to criminal charges. Our criminal defense attorneys are passionate about ensuring that individuals empower themselves by being informed about their constitutional rights, and stand at the ready to fight in the defense of those facing criminal charges.
Source:
https://www.ncleg.net/EnactedLegislation/Statutes/PDF/BySection/Chapter_15/GS_15-1.pdf
https://appellate.nccourts.org/opinions/?c=2&pdf=36930
Image Credit:
https://www.freeimages.com/photo/statue-1223495
See Our Related Video from our YouTube channel:
https://www.youtube.com/user/ArnoldSmithPLLC?feature=watch
See Our Related Blog Posts: