Brad Smith of Arnold & Smith, PLLC answers the question "Do I need to hire an attorney if I have been falsely accused?"
A York, S.C. man was arrested over the weekend after a disagreement over a bicycle he said a man stole from him. The man, Randall L. Hunnicutt, said the man stole his bicycle and money out of his wallet. The man admitted he had borrowed Hunnicutt's bike four days earlier, but he told police he had returned it. He denied taking the money.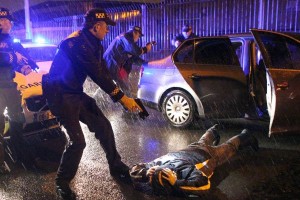 The argument began on Hunnicutt's porch in York. After being accused by Hunnicutt, the man tried to walk away. Hunnicutt asked his son to bring him his shotgun. He then loaded the shotgun and began poking the weapon in the man's face.
The man started to walk away, but Hunnicutt followed him and pushed him down, poking him with the shotgun. After Hunnicutt pulled the trigger, the man ran to a neighbor's house and called police. Apparently the weapon did not discharge.
Nevertheless, Hunnicutt was charged with attempted murder and possession of a weapon during a violent crime. It is unclear whether additional charges are pending.
The Charlotte Observer reports that Hunnicutt's age, as listed on the police report, is 29. The age of Hunnicutt's son is unclear; also unclear is whether the son retrieved ammunition that Hunnicutt used to load the shotgun. In any case, the inference can be drawn that Hunnicutt's son was too young to be employed as a shotgun-retriever in a drunken late-night argument between adults.
Also unclear is how and why the shotgun failed to discharge when Hunnicutt pulled the trigger. In order to prove its case for attempted murder, the State will have to demonstrate that when Hunnicutt loaded ammunition into the shotgun, he thought it reasonably likely that the weapon would discharge when he pulled the trigger. The State could also prove its case by demonstrating that Hunnicutt's actions were so reckless that he should have known that loading the shotgun, pointing it at the man, and pulling the trigger would cause the man's death.
Not every gun-death case involves a pulled trigger. Recently the U.S. Supreme Court announced it would review a case in which a bank robber fleeing from police broke into a woman's home in Gastonia North Carolina. The government argued in federal court that the man frightened the woman so greatly that it caused her to have a heart attack which ultimately resulted in her death. As a result, the man received a much longer sentence. Whether the sentenced stands depends on how the Supreme Court views a so-called "forced movement" provision in federal law.
Hunnicutt may be lucky he didn't scare his victim to death; if he had, he might sitting in jail charged with murder.
Hunnicutt's case is pending in state court in South Carolina. His actions, as alleged, would also serve as textbook examples of assault, battery, false imprisonment, and assault with a deadly weapon. These actions could serve as the basis for criminal charges as well as civil claims brought by the victim against Hunnicutt.
An officer in Great Britain was recently awarded as much as $100,000 after a man pointed a shotgun at him. The officer testified that he experienced nightmares and flashbacks after the incident and began drinking heavily to help him sleep. The court awarded the compensation after concluding the incident caused him to develop post-traumatic stress syndrome.
If you have been accused of a crime or if you are the victim of what you believe was intentional or negligent criminal conduct, please contact me to set up an appointment today. We can review options for your defense or we can help you prepare a case against the person or persons who injured you.
Arnold & Smith, PLLC is a Charlotte based criminal defense, traffic violation defense and civil litigation law firm servicing Charlotte and the surrounding area. If you or someone you know need legal assistance, please contact Arnold & Smith, PLLC today at (704) 370-2828   or find additional resources here.
About the Author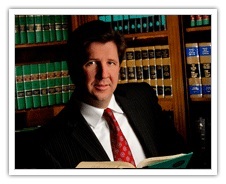 Brad Smith is a Managing Member of Arnold & Smith, PLLC, where he focuses on the areas of criminal defense, DUI / DWI defense and traffic defense.
Mr. Smith was born and raised in Charlotte. He began his legal career as an Assistant District Attorney before entering private practice in 2006.
In his free time, Mr. Smith enjoys traveling, boating, golf, hiking and spending time with his wife and three children.
Sources:
http://www.charlotteobserver.com/2014/07/06/5027390/york-man-charged-with-attempted.html#.U7rGB_ldXD8
http://www.mcclatchydc.com/2014/06/25/231218/a-fleeing-bank-robber-a-heart.html
http://www.independent.ie/irish-news/courts/garda-who-had-shotgun-pointed-at-him-awarded-close-to-46000-29386583.html
Image Credit: 
http://upload.wikimedia.org/wikipedia/commons/0/07/%27Hard_Stop%27_conducted_by_the_Armed_Garda_RSU_%2810582357245%29.jpg
See Our Related Video from our YouTube channel:
https://www.youtube.com/watch?v=OXhr7O-8PVA
See Our Related Blog Posts:
Why Should I Hire A North Carolina Criminal Defense Lawyer?
Charlotte Anti-Violence Candlelight Vigil Interrupted By Gunfire :: Charlotte North Carolina DWI DUI Criminal Attorney Lawyer