J. Bradley Smith of Arnold & Smith, PLLC answers the question "If I have an outstanding warrant, what should I do?"
A Gaston County woman did not drown in the ocean near North Myrtle Beach on July 5. Police are sure of that, but they do not know where Amy Lynette Arrington is. Her husband, Paul Arrington, reported her missing, and initial news reports focused on Mrs. Arrington's last-known whereabouts: she was last seen on the beach near 24th Avenue North wearing a red bathing suit with a floral design and brown trim. Police used jet skis and boats to locate her.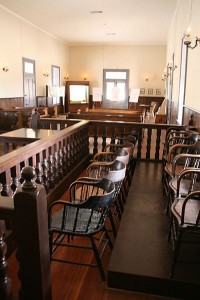 Now police say Mr. Arrington's report was false. They have charged him with filing a false police report and said they have reserved the right to seek repayment for costs associated with searching for Mrs. Arrington.
Questions about Mr. Arrington's missing person story were raised after it was revealed that Mrs. Arrington was supposed to appear in court in Charlotte for trial the following Monday. She was charged with identity theft in October 2013 after she allegedly used another woman's account to buy thousands of dollars of merchandise on Amazon.com and pay cable and bank bills.
Mrs. Arrington reportedly has a long criminal history, with convictions in Wake, Union and Mecklenburg Counties. If she faked her own death or disappearance to avoid her day of legal reckoning, she is not alone. In fact, faking one's death or disappearance to avoid court is quite common.
In 2011, a Tennessee woman accused of stealing $2,500 from a Macy's department store had her case dropped after court officials received a death certificate showing the woman had died in Kentucky from a drug overdose.
In 2012, however, the woman was caught shoplifting in a Dillard's store. She was arrested again in early 2014 for criminal trespass after returning to the Macy's. When prosecutors sought to "resurrect" the 2011 charges against the woman, she attempted to slit her wrists in court with a pen.
A few weeks before that, police in Brunswick, Georgia pulled a man over for a window tint violation. The man was Aubrey Lee Price, a former banker who was charged in 2012 with wire fraud after embezzling some $21 million from would-be investors. He had last been seen boarding a ferry in Key West, Florida. Price left a suicide note and, reportedly, leapt overboard. He was declared dead later that year. Brunswick police became suspicious when Price presented multiple, conflicting forms of identification. He eventually told officers to "Sit down. I'm going to make you famous."
A British woman arrested in October 2008 after using a stolen credit card to pay for a $50 tanning session pretended to be her own mother in a series of emotional phone calls to court officials. She first told officials her "daughter" was seriously ill; then, prior to her court date in June 2009, she reported herself dead. Police found her after responding to a domestic incident at her home on New Year's Eve 2012. "Aren't you supposed to be dead?" they asked her.
The woman was eventually sentenced to 200 hours of community service for fraud. The judge ordered her to provide a medical certificate if she couldn't make any of the work sessions.
As for Amy Arrington, the search continues—and that is if she is Amy Arrington. Court records show the woman has gone by at least three other names: Amy Robinson, Amy Goebel and Amy Sutton. As the defense attorney in the case of the British woman declared: "She had to die or face up to it. You could say the offense has come back to haunt her from her own grave."
Let's hope, for Mrs. Arrington's sake, she has her day in court.
Update: Thankfully, for Mrs. Arrington's sake, she will have her day in court. She turned herself in to authorities in Charlotte on Thursday.
Arnold & Smith, PLLC is a Charlotte based criminal defense, traffic violation defense and civil litigation law firm servicing Charlotte and the surrounding area. If you or someone you know need legal assistance, please contact Arnold & Smith, PLLC today at (704) 370-2828   or find additional resources here.
About the Author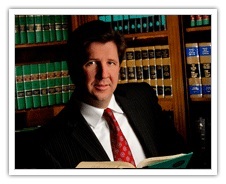 Brad Smith is a Managing Member of Arnold & Smith, PLLC, where he focuses on the areas of criminal defense, DUI / DWI defense and traffic defense.
Mr. Smith was born and raised in Charlotte. He began his legal career as an Assistant District Attorney before entering private practice in 2006.
In his free time, Mr. Smith enjoys traveling, boating, golf, hiking and spending time with his wife and three children.
Sources:
http://www.wcnc.com/news/local/Police-Missing-Gaston-woman-hay-have-disappeared-intentionally-266298801.html
http://charlotte.cbslocal.com/2014/07/09/woman-accused-of-faking-her-own-death-to-avoid-identity-theft-charges/
http://www.dailymail.co.uk/news/article-2607978/Mother-two-faked-death-just-avoid-paying-39-fine-caught-five-years-later.html
http://www.mediaite.com/online/banker-who-faked-his-own-death-to-escape-embezzlement-charges-arrested-at-traffic-stop/
http://www.usatoday.com/story/news/nation/2014/01/15/woman-eluded-prosecution-with-fake-death-certificate/4501415/
http://www.wsoctv.com/news/news/local/police-searching-missing-gastonia-woman-n-myrtle-b/ngZqz/
http://myfox8.com/2014/07/07/gastonia-woman-missing-in-north-myrtle-beach/
http://www.huffingtonpost.com/2012/07/11/aubrey-lee-price-missing-confession-suicide-note_n_1664317.html
Image Credit: 
http://commons.wikimedia.org/wiki/File:Courtroom,_old_Pinal_courthouse.jpg
See Our Related Video from our YouTube channel:
https://www.youtube.com/user/ArnoldSmithPLLC/videos
See Our Related Blog Posts:
How Does Bail Work In A North Carolina Criminal Case?