J. Bradley Smith of Arnold & Smith, PLLC answers the question "Do I need to hire an attorney if I have been falsely accused?"
Last week, Amy Arrington illustrated how not to handle an impending court appearance. Arrington, of Gaston County, faked her own disappearance during a weekend trip to Myrtle Beach in order to avoid court in Charlotte on fraud charges. She turned herself in after additional charges were levied against her and husband Paul Arrington over the staged disappearance.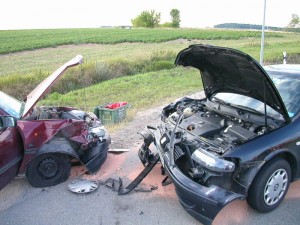 Now police have identified 48-year-old Jeffrey Wayne Greene as the man who illustrated Sunday how not to handle the problem of outstanding warrants. Police received a tip early Sunday that Greene was staying at the Days Inn in Huntersville. Greene was a wanted man in Mecklenburg and Lincoln Counties in North Carolina and York County, South Carolina. He faced a slew of charges ranging from resisting an officer and fleeing arrest to obtaining property by false pretense.
Before police officers could arrest him, Greene fled, leading officers on northbound Interstate 77 from Exit 28 to Exit 33. Greene then exited the interstate and continued north on Highway 21 until he struck a patrol car while making a U-turn.
Greene then fled south, again on Interstate 77, before crossing the median at mile marker 24 and heading northbound again. Greene then exited the interstate and fled south on Highway 21 before crossing the centerline and crashing into two oncoming vehicles. Six people, including Greene, were injured in the crash. All are expected to survive. Police said Greene will be facing additional charges when he is released from the hospital.
The Greene and Arrington cases appear to illustrate a simple truth: you can run from the law, but you won't get away.
That same lesson came streaming across the airways late last week—albeit via different circumstances. A retired teacher who was found guilty of molesting students at Mooresville's Mount Mourne Elementary School in the 1970s and 1980s was sentenced to life in prison plus 260 years for first-degree sex offense and numerous counts of indecent liberties. The man—John Thomas Patterson—was found guilty on 173 counts; all of the acts occurred before he resigned in 1987.
Patterson may have believed he was in the clear. Courtroom witnesses said he looked shaky on his feet and could see the reality of the sentence kicking in as handcuffs were "thrown on his wrists." Patterson maintained his innocence throughout the proceedings.
His victims—now men in their 30s and 40s—never forgot him, and neither did the law. North Carolina has no statute of limitations for sexual offenses against children. Patterson's victims did not come forward until 2012—a quarter century after the teacher resigned in 1987.
These cases all appear to illustrate that increasingly, in this age of connection and connectivity, no one—including criminals young and old alike—can hide from past transgressions. If you have committed a crime, you are going to have to deal with it. If you are charged with a crime and you don't show up in court to deal with it, an officer is going to show up to deal with you.
If you are facing charges or if you believe someone may press charges against you for something you did in the past, please contact me to set up an appointment.
Arnold & Smith, PLLC is a Charlotte based criminal defense, traffic violation defense and civil litigation law firm servicing Charlotte and the surrounding area. If you or someone you know need legal assistance, please contact Arnold & Smith, PLLC today at (704) 370-2828   or find additional resources here.
About the Author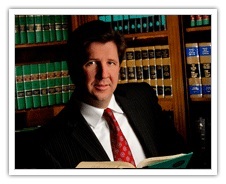 Brad Smith is a Managing Member of Arnold & Smith, PLLC, where he focuses on the areas of criminal defense, DUI / DWI defense and traffic defense.
Mr. Smith was born and raised in Charlotte. He began his legal career as an Assistant District Attorney before entering private practice in 2006.
In his free time, Mr. Smith enjoys traveling, boating, golf, hiking and spending time with his wife and three children.
Sources:
http://www.wsoctv.com/news/news/local/several-people-injured-huntersville-wreck/ngdwj/
http://www.wcnc.com/news/crime/Police-pursuit-leave-to-multi-vehicle-crash-266871361.html
http://www.nbcnews.com/id/55626612/#.U8Q5oPldXD8
http://www.wcnc.com/news/crime/Former-Mooresville-teacher-facing-207-child-sex-charges-201257701.html
http://www.wcnc.com/news/crime/Former-Mooresville-elementary-school-teacher-charged-with-sex-crimes-191688351.html
Image Credit: 
http://commons.wikimedia.org/wiki/Category:Road_accidents#mediaviewer/File:Verkehrsunfall1.jpg
See Our Related Video from our YouTube channel:
https://www.youtube.com/user/ArnoldSmithPLLC/videos
See Our Related Blog Posts: