J. Bradley Smith of Arnold & Smith, PLLC answers the question "Do I need to hire an attorney if I have been falsely accused?"
Police in Pineville are telling would-be criminals to think twice before executing any misdeeds in the tiny suburb south of Charlotte. Or if someone does set out to commit a crime in Pineville, one should choose a corner of a parking lot where one is not going to see too many people.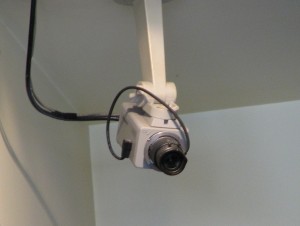 The new round-the-clock wireless camera network does not cover the corners of a parking lots where one won't see too many people, says Pineville Police Lieutenant S.C. Copley. Instead, the initial half-dozen cameras installed by the town are trained on Jack Hughes Park, where the action is.
Copley said the cameras are monitored. "We can keep an eye on any suspicious activity with people, maybe looking into cars," Copley told WCNC. He thinks it's a good thing that the cameras haven't led to many arrests in their first two months of operation. Would-be criminals see the cameras and check themselves before they wreck themselves, he implied. "This isn't a covert operation," Copley said.
Cameras are "pretty much everywhere" already, Copley added, so having a live feed of the goings-on in Pineville available at the click of a mouse at the police station is "beneficial for safety." Copley said officers can tap into the cameras at any moment to see exactly what is going on in a given location.
Pineville is home to Carolina Place Mall and some 8-million square feet of retail space, but the cameras won't reach any of those spaces. It is likely that most or all of the retail facilities have cameras of their own, however, and Pineville Police Chief Robert Merchant is encouraging other businesses to follow suit. If they do, they can join the wireless police network. Merchant said police wouldn't monitor feeds from private businesses in real time—they could if they wanted to, presumably—but officers "will have immediate access to playback… in case of an incident."
Pineville is following the lead of Charlotte, where the Charlotte-Mecklenburg Police Department has installed some 650 cameras. In 2012, CMPD Chief Rodney Monroe said he wanted access to cameras installed by businesses on private property. That would allow officers to monitor malls, gas stations and banks. That program is still in its planning stages, according to the Rock Hill Herald.
Chief Merchant and former Mecklenburg County Sheriff Jim Pendergraph wrote a letter to Pineville residents explaining the camera program, evidently to ward off any fears over government intrusion in privacy. Pendergraph runs WildFire Camera Networks, the company that installed the cameras in Pineville. WildFire has contracts with the Town of Huntersville and neighboring York County, S.C., according to WCNC.
Former Chief Robin Morse of the Laurens, S.C. Police Department said its city-wide wireless camera network—designed and installed by WildFire—allowed police to keep an eye on the local housing authority, while Lt. Gary Sykes of the Palm Springs, Florida Police Department said his force is looking forward to expanding its WildFire network across the entire community.
The cameras serve as a "force multiplier," Morse said, because budget-strapped departments don't have to spend money on personnel to patrol areas. Instead, they can just watch and record citizens in real time as they proceed through the day-to-day business of their lives.
Arnold & Smith, PLLC is a Charlotte based criminal defense, traffic violation defense and civil litigation law firm servicing Charlotte and the surrounding area. If you or someone you know need legal assistance, please contact Arnold & Smith, PLLC today at (704) 370-2828   or find additional resources here.
About the Author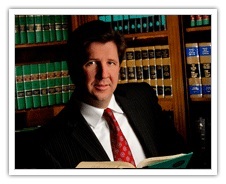 Brad Smith is a Managing Member of Arnold & Smith, PLLC, where he focuses on the areas of criminal defense, DUI / DWI defense and traffic defense.
Mr. Smith was born and raised in Charlotte. He began his legal career as an Assistant District Attorney before entering private practice in 2006.
In his free time, Mr. Smith enjoys traveling, boating, golf, hiking and spending time with his wife and three children.
Sources:
http://www.wcnc.com/news/neighborhood-news/Youre-being-watched-in-Pineville-267084011.html
http://en.wikipedia.org/wiki/Pineville,_North_Carolina
http://www.heraldonline.com/2014/07/14/6140873/pineville-installing-police-surveillance.html?sp=/100/104/
Image Credit: 
http://commons.wikimedia.org/wiki/Security_camera#mediaviewer/File:Security_camera_closeup.jpeg
See Our Related Video from our YouTube channel:
https://www.youtube.com/user/ArnoldSmithPLLC/videos
See Our Related Blog Posts:
Expect an Increase in the Number of Dashboard Cameras in North Carolina Patrol Cars
Despite Critics, Electronic Monitoring is a Success in Charlotte