J. Bradley Smith of Arnold & Smith, PLLC answers the question "Should I ever plead guilty to a charge?"
When Bill Walker took the stand to address the young woman who killed his son, Chris, in a hit-and-run accident, those present in a Cincinnati courtroom were witness to one of the most extraordinary and unexpected acts of forgiveness chronicled in criminal courts of justice in recent years.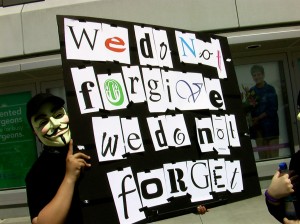 With his son's killer standing just feet away, Mr. Walker—joined by Chris's mother—told Lauren Balint that she was "totally forgiven. I hope you get married and have a good, long life." Mr. Walker added that he wished his son had never stumbled onto Interstate 71 in front of Ms. Balint's vehicle, because the accident had affected her life as well. Mr. Walker said forgiveness was the best gift he could give Ms. Balint in the circumstances.
The courts of criminal justice have long been known as adversarial settings in which prosecutors fight on behalf of state and federal governments to prove alleged criminals guilty, while accused criminals fight to prove their innocence. If guilt is established, the state or federal government seeks to punish a convict to the fullest extent possible under the law, while a convict seeks the most lenient sentence available.
These are broad generalizations, but in general our adversarial system of justice is one that provides little room for cooperation, especially in the arena of criminal law. A criminal case sets out the nature of the action in its caption: State of North Carolina v. Doe. The "v" stands for "versus," or against. In the typical criminal case, the State is seeking to hold "Doe" accountable for his actions and to punish him.
In recent years, States including North Carolina have allowed victims of crimes to take the stand to describe the impact that criminal offenses have had on their lives. These "impact statements" may be considered by a judge or jury during the sentencing phase of a trial, after a defendant has been found guilty. Victims can describe any physical, psychological or emotional injury suffered as a result of a criminal offense, and can also explain how a criminal act has resulted in economic or property loss to the victim.
In many cases, victim impact statements are used to enhance—or make longer—an active prison sentence. In the Cincinnati case, Judge Melba Marsh said the statement of forgiveness by Mr. Walker changed her mind on sentencing Ms. Balint. Judge Marsh been leaning towards imposing an active prison sentence; when she heard Mr. Walker's words, she was moved to tears and sentenced the young woman to probation instead.
"There is no reason for two lives to be lost," Mr. Walker told the court.
Ms. Balint was not held criminally responsible for killing Chris Walker; instead, she was charged for leaving the scene of an accident after accidentally hitting and killing the young man. Ms. Balint's attorney said she has undergone counseling since the accident to help come to grips with what happened.
Mr. Walker said he did not want Ms. Balint to feel guilty for the rest of her life. "I hope this helps," he said of his statement.
If you or someone you know has been charged with a crime and is in need of the services of an experienced criminal defense attorney, please give me a call to set up an appointment today. Arnold & Smith, PLLC is a Charlotte based criminal defense, traffic violation defense and civil litigation law firm servicing Charlotte and the surrounding area. If you or someone you know need legal assistance, please contact Arnold & Smith, PLLC today at (704) 370-2828   or find additional resources here.
About the Author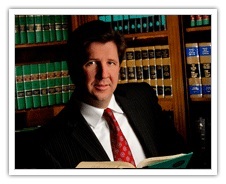 Brad Smith is a Managing Member of Arnold & Smith, PLLC, where he focuses on the areas of criminal defense, DUI / DWI defense and traffic defense.
Mr. Smith was born and raised in Charlotte. He began his legal career as an Assistant District Attorney before entering private practice in 2006.
In his free time, Mr. Smith enjoys traveling, boating, golf, hiking and spending time with his wife and three children.
Sources:
http://www.dailymail.co.uk/news/article-2700243/Fathers-incredible-courtroom-forgiveness-hit-run-driver-killed-son-leads-judge-spare-jail.html
Image Credit: 
http://upload.wikimedia.org/wikipedia/commons/8/82/We_Do_Not_Forgive.JPG
See Our Related Video from our YouTube channel:
https://www.youtube.com/user/ArnoldSmithPLLC/videos
See Our Related Blog Posts:
North Carolina Supreme Court Confronts Confrontation Clause :: Charlotte North Carolina DWI DUI Criminal Attorney Lawyer
Charlotte Accused Rapist is back on the Street – Not a Magistrate Mistake?