Charlotte DWI Lawyer Brad Smith answers the question: "Is there more than one way for police to charge a person with DWI?"
Elizabeth Renter was driving for the rideshare service Lyft in Illinois when she got into an accident that killed her passenger. Renter was charged with a misdemeanor count of driving under the influence of a drug. Travis Anderson was the driver of the car that crashed into the Lyft driver, and was also found to be under the influence, according to The Patch.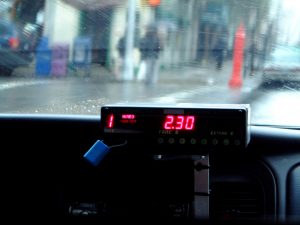 Anderson crossed over the center line of the road and crashed into Renter head-on. The 23-year-old passenger with Anderson was taken to the hospital and later died of her injuries. The Lyft driver had a passenger in her car, but he is in good condition after the accident. Anderson is facing a felony charge of aggravated driving under the influence.
Lyft released a statement offering their condolences to the family of the deceased. They also stated they are "ready to assist law enforcement in any investigation."
North Carolina DUI Laws
In North Carolina, a person can be charged with driving while impaired (DWI) in a few different situations, the most common of which being when operating a vehicle under the influence of an impairing substance, having a blood alcohol concentration of .08 or more, or operating the vehicle with any amount of a controlled substance in his or her system. Those drivers with a commercial driver's license (CDL) can be charged with a DWI when their alcohol concentration is .04 or more. Drivers under the legal drinking age of 21 are not supposed to operate a vehicle with any amount of alcohol in their system. The finding of alcohol in an underage driver's system is grounds for a DWI charge.
The severity of the punishment for a DWI depends on the circumstances surrounding it. Drivers with multiple DWI convictions face stricter penalties than those who are facing their first DWI charge. Additionally, a DWI can be a misdemeanor or a felony. In the case of the Lyft driver getting into an accident, she was charged with a misdemeanor, while the other driver, who caused the accident, was charged with a felony. In general, the penalties that North Carolina invokes in DWI cases include:
Fines
Varying amounts of community service
Required jail or prison time
Loss of license – either through suspension or revocation
Mandatory substance classes
The installation of an ignition interlock system in their vehicle.
DWI charges range from Level 5 to a Aggravated Level 1. Level 5 is the most lenient charge and is usually just for first time offenders. An Aggravated Level 1 charge is the worst DWI charge. It is reserved for habitual offenders and, like in the above case, those that have killed another as a result of their driving while impaired.
If you have been charged with a DWI, you need a top-notch defense attorney. DWI convictions can have a drastic impact on your life. You do not want one mistake to ruin your future. Therefore, go with the skilled DWI attorneys at Arnold Smith, PLLC and let us help you. We work tirelessly to provide the best defense possible and get you the best outcome given the circumstances. Hire an attorney who pays attention to the details, an attorney at Arnold & Smith, PLLC.  Please contact us today at (704) 370-2828 or find additional resources here.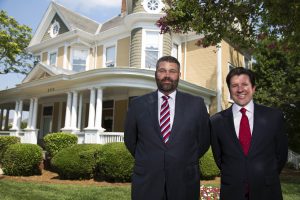 The criminal defense attorneys at Arnold & Smith, PLLC make it their mission to zealously defend their clients on a wide range of criminal matters at both the state and federal levels. These matters may include any charge from traffic offenses; DWI/DUI; drug charges (from simple possession to possession with intent to distribute and trafficking); gun permit denials; weapons offenses; and property crimes (larceny, breaking and entering, robbery, fraud, embezzlement, white collar offenses); to sexually related offenses (indecent exposure; sexual assault, crimes against nature, removal from sex offender registry); and violent crimes (domestic violence; assault; manslaughter; homicide, murder). Other legal issues that Arnold & Smith, PLLC criminal clients may be facing include restraining orders, restraining order and probation violations, expungements; appeals; and immigration issues related to criminal charges. Our criminal defense attorneys are passionate about ensuring that individuals empower themselves by being informed about their constitutional rights, and stand at the ready to fight in the defense of those facing criminal charges.
Source:
https://patch.com/illinois/bucktown-wickerpark/lyft-driver-charged-other-motorist-logan-square-crash
https://www.ncleg.net/enactedlegislation/statutes/html/bysection/chapter_20/gs_20-138.1.html
Image Credit:
https://www.freeimages.com/photo/nyc-taxi-cab-in-the-rain-1252690
See Our Related Video from our YouTube channel:
https://www.youtube.com/user/ArnoldSmithPLLC?feature=watch
See Our Related Blog Posts: