Charlotte Criminal Lawyer Brad Smith answers the question: "What is the difference between a misdemeanor and a felony?"
When individuals commit crimes, how should they be sentenced? Since the founding of this nation, this question has been posed to governments both big and small. As any criminal defense attorney will tell you, having a sound body of law that is applied to all cases is essential for the development and maintenance of a fair society.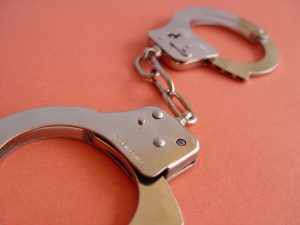 Like many states, North Carolina law outlines the structure of penalties for different classes of misdemeanors and felonies in the state. When a misdemeanor is alleged and the case goes to trial, defendants will want to know what type of sentencing they may be looking at, and how to circumvent incurring the maximum penalty for a given charge.
While consultation with an experienced criminal defense attorney is always the preferred course of action in misdemeanor cases, there are some general points of interest regarding the different classes of misdemeanors in North Carolina that every resident should know. The following is   some baseline information for North Carolina citizens regarding the different types of misdemeanor classifications in the state.
Classes of Misdemeanors in North Carolina
The class of misdemeanor a crime falls into will in large part determine the sentencing range possible for the offense. North Carolina delineates misdemeanors into four distinct classes:
Class A1 misdemeanors. These are the most serious types of offenses. An example of a Class A1 misdemeanor in North Carolina would be a physical assault that results in significant personal injury to another person.
Class 1 misdemeanors. An example of a Class 1 misdemeanor would be prostitution. Class 1 misdemeanors are considered by the courts to be less severe offenses compared to Class A1 offenses.
Class 2 misdemeanors, such as carrying a firearm without the proper permits. This class carries a penalty somewhere between one and 60 days of punishment (either active, intermediate, or community service).
Class 3 misdemeanors. The least severe form of misdemeanor offenses, examples include a first offense for shoplifting.
Considering Prior Convictions
When working with your criminal defense attorney, a major component of the conversation will center on any prior convictions that may impact your current sentencing if convicted. State law classifies offenders into one of three levels of prior convictions:
Level I. This is the designation given to those who have no previous convictions.
Level II. This level is assigned to offenders with anywhere between one and four prior convictions.
Level III. This is the most serious level of prior convictions. Offenders with five or more prior convictions are classified as Level III.
When to Contact an Attorney
When charged with a misdemeanor in North Carolina, defendants are going to need experienced legal counsel to build their defense. Experienced criminal defense attorneys can help the accused navigate the ins and outs of misdemeanor classification and sentencing, helping to ensure as favorable of an outcome as possible for their clients.
For years, the attorneys at Arnold & Smith, PLLC have been helping individuals in and around Charlotte and North Carolina build a solid defense case. Please contact us today to get a phone, video or in-person consultation by calling at (704) 370-2828 to speak with our detail-oriented and well-versed lawyers with offices in Charlotte, Lake Norman, and Monroe, please contact Arnold & Smith, PLLC today or find additional resources here.
The criminal defense attorneys at Arnold & Smith, PLLC make it their mission to zealously defend their clients on a wide range of criminal matters at both the state and federal levels. These matters may include any charge from traffic offenses; DWI/DUI; drug charges (from simple possession to possession with intent to distribute and trafficking); gun permit denials; weapons offenses; and property crimes (larceny, breaking and entering, robbery, fraud, embezzlement, white collar offenses); to sexually related offenses (indecent exposure; sexual assault, crimes against nature, removal from sex offender registry); and violent crimes (domestic violence; assault; manslaughter; homicide, murder). Other legal issues that Arnold & Smith, PLLC criminal clients may be facing include restraining orders, restraining order and probation violations, expungements; appeals; and immigration issues related to criminal charges. Our criminal defense attorneys are passionate about ensuring that individuals empower themselves by being informed about their constitutional rights, and stand at the ready to fight in the defense of those facing criminal charges.
Source:
https://www.ncleg.net/enactedlegislation/statutes/html/bysection/chapter_15a/gs_15a-1340.23.html
Image Credit: 
https://www.freeimages.com/photo/handcuffs-1469317
See Our Related Video from our YouTube channel:
https://www.youtube.com/user/ArnoldSmithPLLC/videos
See Our Related Blog Posts: