J. Bradley Smith of Arnold & Smith, PLLC answers the question "Can I be arrested without evidence against me?"
In 2008, the North Carolina General Assembly passed a law making it a criminal offense for anyone previously convicted of a sexual offense to access a commercial social networking site that permits children to become members or to maintain personal web pages on the site.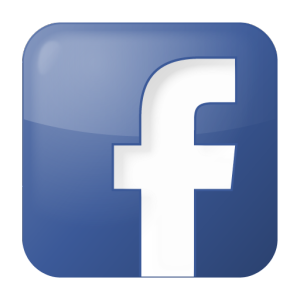 North Carolina Attorney General Roy Cooper was one of the law's strongest advocates. He argued that North Carolina needed a law preventing child sex crimes before they occurred.  He wanted a law that would work as a barrier to prevent sex offenders from going online to start with.
Two years after the law was passed, the Durham Police Department began an investigation to detect sex offenders illegally using commercial social networking sites.  Shortly thereafter, it found the Facebook profile of Lester Gerard Packingham, a man who had been convicted in 2002 of taking indecent liberties with a child.
After Packingham was convicted for having the Facebook account, he appealed the conviction on grounds that prohibiting him from social media was a violation of his First Amendment rights to free speech, expression, association, and assembly.  The North Carolina Court of Appeals agreed.
In 2012, that court struck down the law banning registered sex offenders from using social media sites like Facebook and Twitter.  It ruled that the law "arbitrarily burdened all registered sex offenders by preventing a wide range of communication and expressive activity unrelated to achieving its purported goal [of preventing contact with children.]"
However, on November 6th, the North Carolina Supreme Court reversed the 2012 Court of Appeals decision.  It held that the law was not a regulation of speech, but a regulation on conduct, with merely an "incidental effect" on speech.  Therefore, because accessing Facebook is conduct, and not speech, denying its access only gets the lowest form of scrutiny under the First Amendment.
Additionally, the N.C. Supreme Court decision noted that the law exempts sites that are exclusively devoted to speech, such as instant messaging services and chat rooms.  Texts, FaceTime, e-mail, traditional mail, and phone calls are also unrestricted.  Thus, according to the majority opinion, "The regulation leaves open ample channels of communication that registered sex offenders may freely access."
Two justices dissented, aligning with the 2012 Court of Appeals decision.  Justice Robin Hudson, writing for the dissent, pointed out that the law could prohibit sex offenders from visiting news sites or even large online retailers such as Amazon.
New York-based attorney Nathan Wessler agreed with the dissenters.  Wessler, an attorney for the American Civil Liberties Union (ACLU) who specializes in speech and technology issues, argued that the law is too broad in restricting the use of sites that have become "the new town square" for communication.  Wessler also believes that the law serves as an "impediment" to sex offenders trying to reintegrate into society after serving their time.
N.C. Attorney General Roy Cooper, however, applauded the high court's decision to uphold the law as it's written.  According to Cooper, North Carolina laws already bar the state's 14,268 sex offenders from living near schools and working with young people in the real world.  Thus, "It's just as important to protect kids in the online world."
If you or someone you know has been charged with a crime and is in need of the services of an experienced criminal defense attorney, please give me a call to set up an appointment today. Arnold & Smith, PLLC is a Charlotte based criminal defense, traffic violation defense and civil litigation law firm servicing Charlotte and the surrounding area. If you or someone you know need legal assistance, please contact Arnold & Smith, PLLC today at (704) 370-2828   or find additional resources here.
About the Author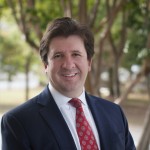 Brad Smith is a Managing Member of Arnold & Smith, PLLC, where he focuses on the areas of criminal defense, DUI / DWI defense and traffic defense.
Mr. Smith was born and raised in Charlotte. He began his legal career as an Assistant District Attorney before entering private practice in 2006.
In his free time, Mr. Smith enjoys traveling, boating, golf, hiking and spending time with his wife and three children.
Sources:
http://www.newsobserver.com/news/politics-government/state-politics/article43460847.html
http://www.ncga.state.nc.us/enactedlegislation/statutes/html/bysection/chapter_14/gs_14-202.5.html
http://abc11.com/archive/9212242/
https://www.washingtonpost.com/news/volokh-conspiracy/wp/2015/11/10/first-amendment-woes-in-north-carolina/
http://www.wsoctv.com/news/news/north-carolina-upholds-ban-sex-offenders-using-fac/npH8f/
Image Credit:
By Valparaíso.MobileConf (Own work) [CC BY-SA 4.0 (http://creativecommons.org/licenses/by-sa/4.0)], via Wikimedia Commons
https://upload.wikimedia.org/wikipedia/commons/1/14/Facebook_vmc2015.png
See Our Related Video from our YouTube channel:
https://www.youtube.com/user/ArnoldSmithPLLC?feature=watch
See Our Related Blog Posts: