J. Bradley Smith of Arnold & Smith, PLLC answers the question: "I was found not guilty of a charge, why does my record still show the charge?"
The West Virginia Supreme Court recently issued an important decision that will help clear up questions regarding the rights of criminal defendants when it comes to making plea deals. Though the impact of the case is currently limited only to those defendants located in West Virginia, expert say that the case will likely have implications elsewhere given the strength and clarity of the decision.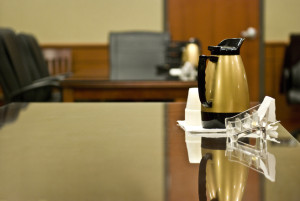 The case concerned what's known as the Brady rule and how the Brady rule applies to cases involving plea negotiations. The Brady rule resulted from a 1963 Supreme Court case, aptly named Brady v. Maryland, involving what information prosecutors are required to turn over to defendants during criminal trials. In this case, the question is how far the Brady rule extends to cover plea negotiations.
The case appeared before the West Virginia Supreme Court after Joseph Buffey appealed a lower court's denial of his previous request to withdraw an earlier guilty plea. Buffey had pled guilty back in 2002 in a case involving the rape and robbery of an 83-year-old woman. Buffey was also charged with a string of burglaries, which is how he was first linked to the rape case. Initially, Buffey intended to fight the rape charge, arguing that he had not committed the crime. However, Buffey was led to believe that the police had DNA evidence linking him to the rape and, as a result, decided to plead guilty in an attempt to avoid a potentially longer sentence. Ultimately, Buffey was sentenced to 70 years behind bars.
Fast-forwarding a few years, the Innocence Project began working on Buffey's case and become interested in the circumstances surrounding his plea deal. Buffey had specifically requested the results of the DNA test conducted as part of the rape kit, but was told by prosecutors that the results had not yet come back and that the plea deal had a deadline requiring a quick decision. It's now become clear that the prosecutors already had the results from the DNA test, which showed that no DNA from Buffey was found in the sample.
The West Virginia Supreme Court said that the prosecutors' decision to deny providing the results of the DNA test to Buffey during plea negotiations amounted to withholding of material information. Had the prosecutors disclosed the results of the DNA test, the Court believed that Buffey would not have pled guilty and likely would not have been convicted in a subsequent trial. Given this denial of material information, Buffey's due process rights, as laid out in the Brady rule, were violated.
The Court went on to say that prosecutors have an obligation to provide potentially exculpatory evidence during plea negotiations, extending the Brady rule further than some states have been willing to. Experts say this case could have an even more important impact than the Brady case, at least in West Virginia, given that 90 percent or more of criminal matters end in plea deals, with only a tiny fraction of cases actually going to trial.
If you or someone you know has been charged with a crime and is in need of the services of an experienced criminal defense attorney, please give me a call to set up an appointment today. Arnold & Smith, PLLC is a Charlotte based criminal defense, traffic violation defense and civil litigation law firm servicing Charlotte and the surrounding area. If you or someone you know need legal assistance, please contact Arnold & Smith, PLLC today at (704) 370-2828   or find additional resources here.
About the Author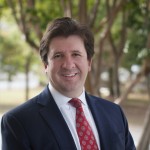 Brad Smith is a Managing Member of Arnold & Smith, PLLC, where he focuses on the areas of criminal defense, DUI / DWI defense and traffic defense.
Mr. Smith was born and raised in Charlotte. He began his legal career as an Assistant District Attorney before entering private practice in 2006.
In his free time, Mr. Smith enjoys traveling, boating, golf, hiking and spending time with his wife and three children.
Sources:
http://www.nytimes.com/2015/11/11/us/west-virginia-ruling-could-clarify-the-rights-of-criminal-defendants.html
Image Credit:
http://www.freeimages.com/photo/courtroom-1-1236725
See Our Related Video from our YouTube channel:
https://www.youtube.com/user/ArnoldSmithPLLC?feature=watch
See Our Related Blog Posts: