J. Bradley Smith of Arnold & Smith, PLLC answers the question "Should I talk to the police?"
As the end of the year approaches, so does the deadline for implementing various new laws. Tradition in North Carolina dictates that new laws go into effect later in the year, giving law enforcement agencies time to prepare for the new measures and adjust any policies or procedures accordingly. December 1 is a popular date for the new laws, and this year is no exception. A number of new laws begin tomorrow, including several that create new crimes or enhance penalties for existing crimes. To find out more about what some of these new measures are, keep reading.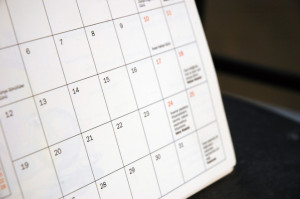 Sexual assault
One new law, known as Burt's law, is designed to protect those with mental disabilities. Burt's law will officially make it a crime for any staffer or volunteer in an adult care home for those with mental illness or developmental disabilities to fail to report abuse of a patient. Staffers and others are required to notify law enforcement within 24 hours of learning of an incident or face potential criminal charges. Another law concerning sexual abuse is House Bill 113, which makes it a felony for teachers, coaches or other school officials less than four years older than a victim to engage in sexual acts with a student. This is mean to eliminate a loophole that would've allowed, for example, a 20-year-old teacher to engage in a sexual relationship with a 16-year-old student and avoid criminal charges.
Revenge porn
Another measure that received substantial attention this year concerns revenge porn and the legislature's attempt to tackle the growing problem. House Bill 792 is meant to do just that, making it a felony to post explicit photos or videos of a person without his or her consent, assuming the posting is meant to harass or intimidate a victim. Victims of revenge porn are also given the right to sue for financial damages, another potentially important legal change, though this is technically a civil, rather than criminal matter.
Surveillance
Monitoring the whereabouts of others is something that's been getting coverage recently, whether from drones, electronic surveillance or ordinary stalking. The legislature passed and will soon implement a measure expanding the definition of cyberstalking. As of December 1, it will now be a Class 2 misdemeanor to track another adult with a GPS device or similar technology. Though parents can still use GPS to track their children, you will not be able to monitor the whereabouts of other unsuspecting adults without incurring potential criminal penalties.
In an interesting twist, the legislature passed another measure about surveillance, this one designed to limit the police and protect innocent civilians. The law, Senate Bill 182, says that automatic license plate readers (now commonly employed by police departments across the state) must be regulated. Specifically, the law says that law enforcement agencies must not keep records of when a car passed a particular location for more than 90 days. The only exception to this is if the law enforcement agency asks for permission to retain some specific data. To do so, the agency will need to show evidence that the data is relevant and material to ongoing criminal or missing persons investigations.
If you or someone you know has been charged with a crime and is in need of the services of an experienced criminal defense attorney, please give me a call to set up an appointment today. Arnold & Smith, PLLC is a Charlotte based criminal defense, traffic violation defense and civil litigation law firm servicing Charlotte and the surrounding area. If you or someone you know need legal assistance, please contact Arnold & Smith, PLLC today at (704) 370-2828   or find additional resources here.
About the Author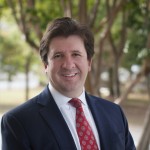 Brad Smith is a Managing Member of Arnold & Smith, PLLC, where he focuses on the areas of criminal defense, DUI / DWI defense and traffic defense.
Mr. Smith was born and raised in Charlotte. He began his legal career as an Assistant District Attorney before entering private practice in 2006.
In his free time, Mr. Smith enjoys traveling, boating, golf, hiking and spending time with his wife and three children.
Sources:
http://wtkr.com/2015/11/30/new-north-carolina-criminal-laws-go-into-effect-december-1/
Image Credit:
http://www.freeimages.com/photo/calendar-1568148
See Our Related Video from our YouTube channel:
https://www.youtube.com/user/ArnoldSmithPLLC?feature=watch
See Our Related Blog Posts: