Charlotte DWI and Criminal Defense Attorney J. Bradley Smith of Arnold & Smith, PLLC answers the question "Can the police search my car without a warrant?"
It's been two months since a North Carolina Judge declared a mistrial for the police officer who killed Jonathan Ferrell. After four days of debates, the jury was deadlocked, 7-5 on an initial vote and 8-4 on the succeeding three votes. And when Judge Robert C Ervin asked the jury foreman if further discussions would resolve the dead end, the response was no. Ervin then declared a mistrial.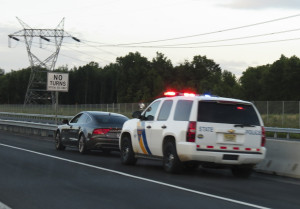 Officer Randall Kerrick of the Charlotte-Mecklenburg Police Department was charged with voluntary manslaughter after he shot and killed unarmed Jonathan Ferrell, a college student and football player, in 2013. Ferrell, was in a car wreck the night of September 14, 2013, that was so severe he needed to crawl out the back window of his car. Seeking help he went to a house where the woman in the house called 911 thinking a stranger was trying to break in her front door. When officers arrived they found Ferrell walking along the sidewalk. According to Kerrick, he gave verbal commands for Ferrell to stop his approach and when he failed to do so Officer Kerrick fired 12 shots, 10 of which hit Ferrell killing him.
According to an article on The Guardian, 965 people this year have been killed by the police in the US to date. In North Carolina, a total of 22 people have been killed by the police. Although each case may differ as to the facts and circumstances of the cause of death, an alarming number of them include accusations of some form of police misconduct.
Police misconduct refers to the wrong or illegal actions taken by police officers in connection with their official responsibilities. The most common claims brought against police officers are false arrest, malicious prosecution, and use of excessive or unreasonable force.
The claim that is most often asserted against the police is false arrest, which means that the police violated the victims Fourth Amendment right against unreasonable seizure. A malicious prosecution claim is when the officer has wrongly deprived the victim of the Fourteenth Amendment right to liberty and the victim must prove:
The defendant police officer commenced a criminal proceeding
The proceeding ended in the victim's favor, (no conviction)
There was no probable cause
The proceeding was brought with malice toward the victim.
Excessive force claims depend on whether the officer's use of force was reasonable according to the surrounding facts and circumstances. The officer's intentions or motivations are not considerations if the amount of force was reasonable under the circumstances. However, if the officer had good intentions but used unreasonable force the excessive force claim may stand.
Excessive force claims usually receive the most publicity mainly because the acts can be dramatic, sometimes caught on video, and involves serious physical injuries or death. This was the issue for Officer Kerrick while on trial for the death of Ferrell.
As a criminal defense attorney, an important question I am often asked is: "What should I do when stopped by a police officer?" It is important as a civilian to know how you should respond when stopped, as well as how to create a mutually respectful, non-threatening environment while maintaining your rights as a U.S. citizen.
Recommendations on what to do when stopped by the police:
Rights of each Individual:
The right to remain silent. If this right is exercised then say so out loud.
The right to refuse consent to a search of self, an individual's car or home.
If not under arrest, then an individual has the right to calmly leave.
The right to a lawyer if arrested. Ask for one immediately.
Regardless of immigration or citizenship status, if within the U.S. an individual has constitutional rights.
Individual Responsibilities:
Stay calm and be polite.
Do not interfere with or obstruct the police.
Do not lie or give false documents.
Prepare yourself and family members in case of an arrest.
Focus on remembering details and when able, make notes of the encounter.
If you or someone you know has been charged with a crime and is in need of the services of an experienced criminal defense attorney, please give me a call to set up an appointment today. Arnold & Smith, PLLC is a Charlotte based criminal defense, traffic violation defense and civil litigation law firm servicing Charlotte and the surrounding area. If you or someone you know need legal assistance, please contact Arnold & Smith, PLLC today at (704) 370-2828   or find additional resources here.
About the Author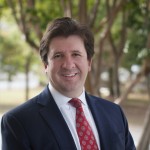 Brad Smith is a Managing Member of Arnold & Smith, PLLC, where he focuses on the areas of criminal defense, DUI / DWI defense and traffic defense.
Mr. Smith was born and raised in Charlotte. He began his legal career as an Assistant District Attorney before entering private practice in 2006.
In his free time, Mr. Smith enjoys traveling, boating, golf, hiking and spending time with his wife and three children.
Sources:
www.theguardian.com/us-news/ng-interactive/2015/jun/01/the-counted-police-killings-us-database#
http://www.nbcnews.com/news/us-news/judge-declares-mistrial-police-killing-jonathan-ferrell-n414001
http://www.cnn.com/2015/08/28/us/randall-kerrick-no-retrial/
http://www.wsoctv.com/news/news/charlotte-city-council-minutes-detail-payoff-offic/nn4sY/
http://civilrights.findlaw.com/civil-rights-overview/police-misconduct-and-civil-rights.html
https://www.loc.gov/rr/program/bib/ourdocs/14thamendment.html
Image Credit:
By versageek (http://flickr.com/photos/versageek/7633127888/) [CC BY-SA 2.0 (http://creativecommons.org/licenses/by-sa/2.0)], via Wikimedia Commons
https://upload.wikimedia.org/wikipedia/commons/e/e3/New_Jersey_State_Police_Traffic_Stop.jpg
See Our Related Video from our YouTube channel:
https://www.youtube.com/user/ArnoldSmithPLLC?feature=watch
See Our Related Blog Posts: