Attorney J. Bradley Smith answering the question: "What happens if I am convicted of a DUI or DWI in North Carolina?"
One drunk driver from Lincoln County, North Carolina is facing some serious criminal charges this week after police say he dragged an officer nearly 40 feet and later spit blood in the man's face.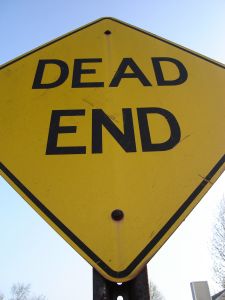 According to authorities, the encounter began at around 11:30 p.m. last Wednesday when 20-year-old Jake Nelson was spotted running a red light on Highway 16. An officer saw Nelson and tried pulling him over. However, rather than comply, Nelson chose to run, a decision that could now cost him dearly.
After speeding away from the officer, Nelson is said to have driven off down several smaller side roads, nearly losing control of his vehicle at one point. Finally, Nelson ran out of room to drive after making a wrong turn down a dead end street. The arresting officer approached Nelson's car, but the young man initially refused to roll down the window. After a while, Nelson agreed to crack the window, at which point the officer says he clearly smelled alcohol.
Backup soon arrived to help the first officer arrest Nelson who still refused to get out of the vehicle. The first officer then stuck his arm through the cracked window to try and unlock the door when Nelson rolled the window up and put the car into drive. The vehicle then slowly rolled for more than 40 feet, dragging the officer the entire way.
Police say they were only able to subdue Nelson after the officer whose hand was caught in the door finally got ahold of his Taser and used it on the young man. In the subsequent tussle, police say nelson spit blood on the officer.
Thankfully the officer involved in the arrest was not harmed in the altercation. Sources say that the leather on the officer's boots was completely scraped off. For his part, Nelson suffered some scrapes and bruises during the struggle with officers, but did not require medical attention.
After securing a warrant, officers also performed blood draw to determine the young man's blood alcohol content. Though the results have not yet been released, Nelson's actions have ensured that the drunk driving charge is actually the least of his worries. The reason is that Nelson is now facing charges including assault on a government official, assault with a deadly weapon and DWI. He's currently being held in jail on an $18,000 bond.
The case highlights how bad decisions can make an already tricky situation much worse. Had Nelson remained calm and followed the officer's instructions he might only have to deal with a drunk driving charge. Instead, he now faces serious jail time.
Arnold & Smith, PLLC is a Charlotte based criminal defense, traffic violation defense and civil litigation law firm servicing Charlotte and the surrounding area. If you or someone you know need legal assistance, please contact Arnold & Smith, PLLC today at (704) 370-2828 or find additional resources here.
About the Author: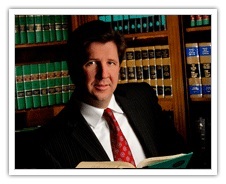 Brad Smith is a Managing Member with Arnold & Smith, PLLC where he focuses on the areas of criminal defense, DUI / DWI defense and traffic defense. Mr. Smith began his legal career in Charlotte, North Carolina as an Assistant District Attorney. In 2006, he entered private practice focusing almost entirely on criminal defense.
Born and raised in Charlotte, Mr. Smith is married with his two sons' and one daughter. In his free time, he enjoys traveling, boating, golf and hiking near his mountain home in western North Carolina.
Source:
"Police: Drunk driver drags Lincoln deputy with car," by, published at WCNC.com.
See Our Related Videos From Our YouTube Channel:
https://www.youtube.com/user/ArnoldSmithPLLC?feature=watch
See Our Related Blog Posts:
North Carolina Man Faces Nearly Two Years In Prison After Drunken Moped Driving