Attorney J. Bradley Smith answering the question: "What are the long term effects of being convicted of a crime?"
Police say that a man with a thick Boston accent robbed a bank in Lincolnton, North Carolina this week before fleeing the scene of the robbery in a stolen car. Authorities say that the bank, the Peoples Bank, was knocked over just after they opened for the morning, at around 9:15 a.m.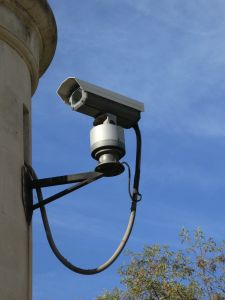 The robbery took place at a location on Highway 27 West, where they say a white male wearing a t-shirt, hoodie, shorts and tennis shoes walked in and demanded money. According to witnesses, the man walked directly up to a teller and handed the man a note, asking for cash. The man also told the teller to be sure that none of the money contained dye packs, something used by banks to help officers trace and collect stolen money.
In the note, as well as in person, the robber is said to have threatened to shoot the teller if he did not comply. Police say that no weapon was ever displayed and that the teller filled up a bag with an undisclosed amount of money before the man turned and ran.
Police say thanks to quality security camera footage they were able to identify the suspect as 49-year-old Jean Pierre Gendron. The man has several noticeable tattoos, is bald, skinny and does indeed have a thick Boston accent. Lincolnton police investigators say Gendron has an extensive criminal history and is believed to be armed and dangerous.
In addition to the charges related to the bank robbery, Gendron will also face charges in connection with his stolen getaway car. Police say Gendron drove off in a 2004 Nissan Altima that had been reported stolen out of Gaston County earlier that morning.
As we've discussed before, bank robbery is seldom a crime that pays in the long run. The American Statistical Association conducted a survey that clearly bank robbery rarely if ever pays. Among American bank robbers, the average heist netted the criminals just $4,330. Beyond the relatively small amount of money involved, the researchers say that one-third of attempted bank robberies failed, typically ending in lengthy prison stays; further diminishing any payout.
Arnold & Smith, PLLC is a Charlotte based criminal defense, traffic violation defense and civil litigation law firm servicing Charlotte and the surrounding area. If you or someone you know need legal assistance, please contact Arnold & Smith, PLLC today at (704) 370-2828 or find additional resources here.
About the Author: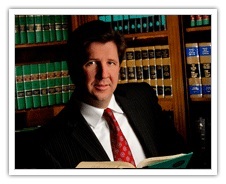 Brad Smith is a Managing Member with Arnold & Smith, PLLC where he focuses on the areas of criminal defense, DUI / DWI defense and traffic defense. Mr. Smith began his legal career in Charlotte, North Carolina as an Assistant District Attorney. In 2006, he entered private practice focusing almost entirely on criminal defense.
Born and raised in Charlotte, Mr. Smith is married with his two sons' and one daughter. In his free time, he enjoys traveling, boating, golf and hiking near his mountain home in western North Carolina.
Source:
"Lincolnton bank robbery suspect identified as 'dangerous' criminal," published at WCNC.com.
See Our Related Videos From Our YouTube Channel:
https://www.youtube.com/user/ArnoldSmithPLLC?feature=watch
See Our Related Blog Posts:
North Carolina Man Faces Nearly Two Years In Prison After Drunken Moped Driving