Attorney J. Bradley Smith answering the question: "Do I need to hire an attorney if I have been falsely accused?"
Police in Fayetteville, NC say that one family dealt with an especially unpleasant Easter surprise, a surprise that resulted in criminal charges for one 17-year-old. Authorities say that rather than enjoy a nice family Easter gathering, a teen, Tyt'ana Lisa-Nicole Johnson poisoned her grandmother's food.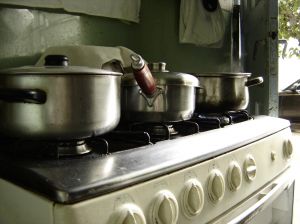 The incredibly sad incident began early Easter Sunday when 51-year-old Gaylon Moody was at church. Her teenage granddaughter did not want to attend services that day and remained at home. When the family and friends had returned to enjoy a big Easter lunch, they soon discovered that Johnson had added something extra to the collard greens.
Investigators say that Moody and a friend began feeling strange soon after ingesting the tainted collard greens. Moody and her friend say they felt numb and mistakenly assumed it was food poisoning. At first the numbness was isolated but it began to spread across their bodies. Eventually, every other food or beverage they consumed tasted differently and the two victims were unable to feel their faces. Both were taken to the nearby Cape Fear Valley Medical Center for treatment where doctors similarly misinterpreted the symptoms as a stomach virus.
Only later did the teenager admit to dousing the collard greens with insecticide, something that resulted in criminal charges. The teen was arrested and charged with two counts of attempted first-degree murder (one for her grandmother and one for the grandmother's friend). The girl was booked into Cumberland County jail where she remains under a $500,00 bond.
The tragedy of the case is that the whole matter likely revolved around a fight over a cell phone. The grandmother says that the teen was mad at her because she had taken her cell phone away because the girl had been using it too much in recent days. Apparently angry over the punishment, the teen tampered with the greens while left alone in the house. Though the girl's actions led to a hospital stay for her grandmother and friend, she has said that it was unintentional, never meaning to actually make her sick. Despite that, the girl continues to face serious criminal charges that could result in years behind bars.
Arnold & Smith, PLLC is a Charlotte based criminal defense, traffic violation defense and civil litigation law firm servicing Charlotte and the surrounding area. If you or someone you know need legal assistance, please contact Arnold & Smith, PLLC today at (704) 370-2828 or find additional resources here.
About the Author: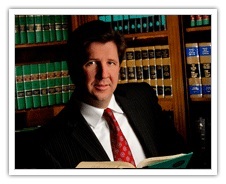 Brad Smith is a Managing Member with Arnold & Smith, PLLC where he focuses on the areas of criminal defense, DUI / DWI defense and traffic defense. Mr. Smith began his legal career in Charlotte, North Carolina as an Assistant District Attorney. In 2006, he entered private practice focusing almost entirely on criminal defense.
Born and raised in Charlotte, Mr. Smith is married with his two sons' and one daughter. In his free time, he enjoys traveling, boating, golf and hiking near his mountain home in western North Carolina.

Source:
"Police: NC teen poisoned grandmother's Easter dinner," published at WCNC.com.
See Our Related Videos From Our YouTube Channel:
https://www.youtube.com/user/ArnoldSmithPLLC?feature=watch
See Our Related Blog Posts:
North Carolina Man Faces Nearly Two Years In Prison After Drunken Moped Driving